Renault Sport Formula 1™:
the season so far
---
Australia
The Renault Sport Formula 1™ Team opened up its 2018 account with both Nico Hülkenberg and Carlos Sainz finishing in the top ten at the Australian Grand Prix. All the Renault-powered cars finished in the top ten.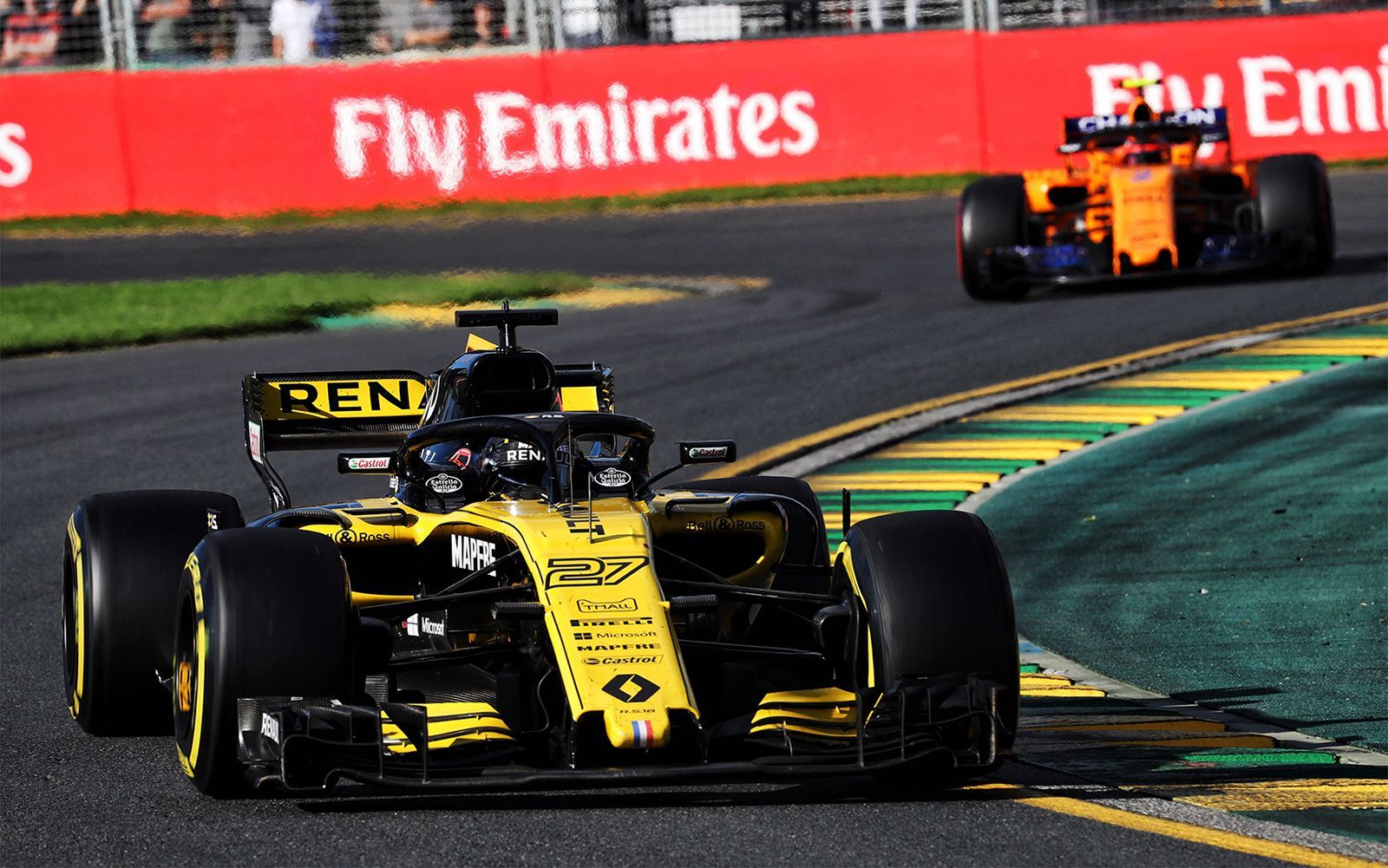 Nico Hülkenberg, #27
"The pace of the car was strong and competitive, but we know we still have a lot of work to do. I'm happy with how the weekend has progressed, Friday wasn't great for me, but we've turned it into a decent result and a satisfying Sunday. We got lucky with retirements, but also unlucky with the safety car, but that's racing and taking six points home is a just reward for the team's hard work."
Carlos Sainz, #55
"It's a positive start for the team and I'm very happy with the performance of the car. It's a good job to take home a strong haul of points."
Cyril Abiteboul, Team Principal
"It's a satisfying result, not perfect by any means, but it shows we're in line with our targets of making progress. Clearly, for a good result, everything must be smooth, from pit-stops to reliability and this double top-ten finish illustrates a solid start to the season."
---
Bahrain
Nico Hülkenberg took sixth position in a fast-paced and strategic Gulf Air Bahrain Grand Prix. He ran as high as P4 during his two-stop strategy race.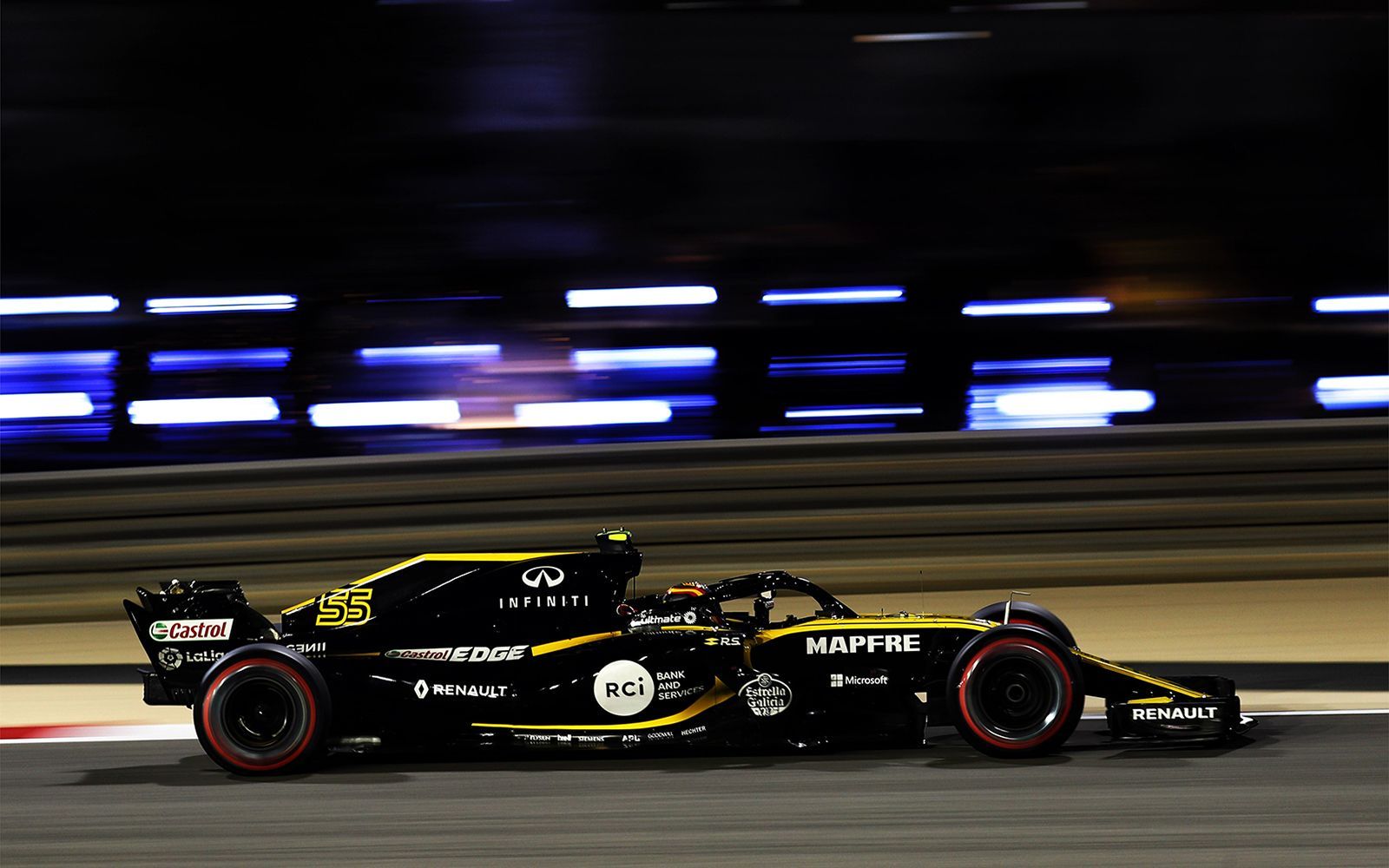 Nico Hülkenberg, #27
"We got the maximum from the race today, which is a good positive. It was a busy race and our main focus was fuel saving whilst still trying to race other cars and I think we managed that quite well."
Cyril Abiteboul, Team Principal
"It was an action-packed race that nevertheless saw us score a fine result with Nico who put in a great drive on a track that is difficult for us. We had good pace in qualifying and the performance level of the car should see us qualify higher on the grid and thus have easier races. Sixth place for Nico keeps us in a good place in the Constructors' Championship."
---
China
It was another sixth for Hülkenberg in an exciting and action-packed Heineken Chinese Grand Prix, where he fought through an eventful first lap, managed his tyres well and was able to take advantage of a safety car period for his second stop to be in the fight for the positions ahead come the end of the 56-lap race. Carlos Sainz fought a similar race to finish ninth.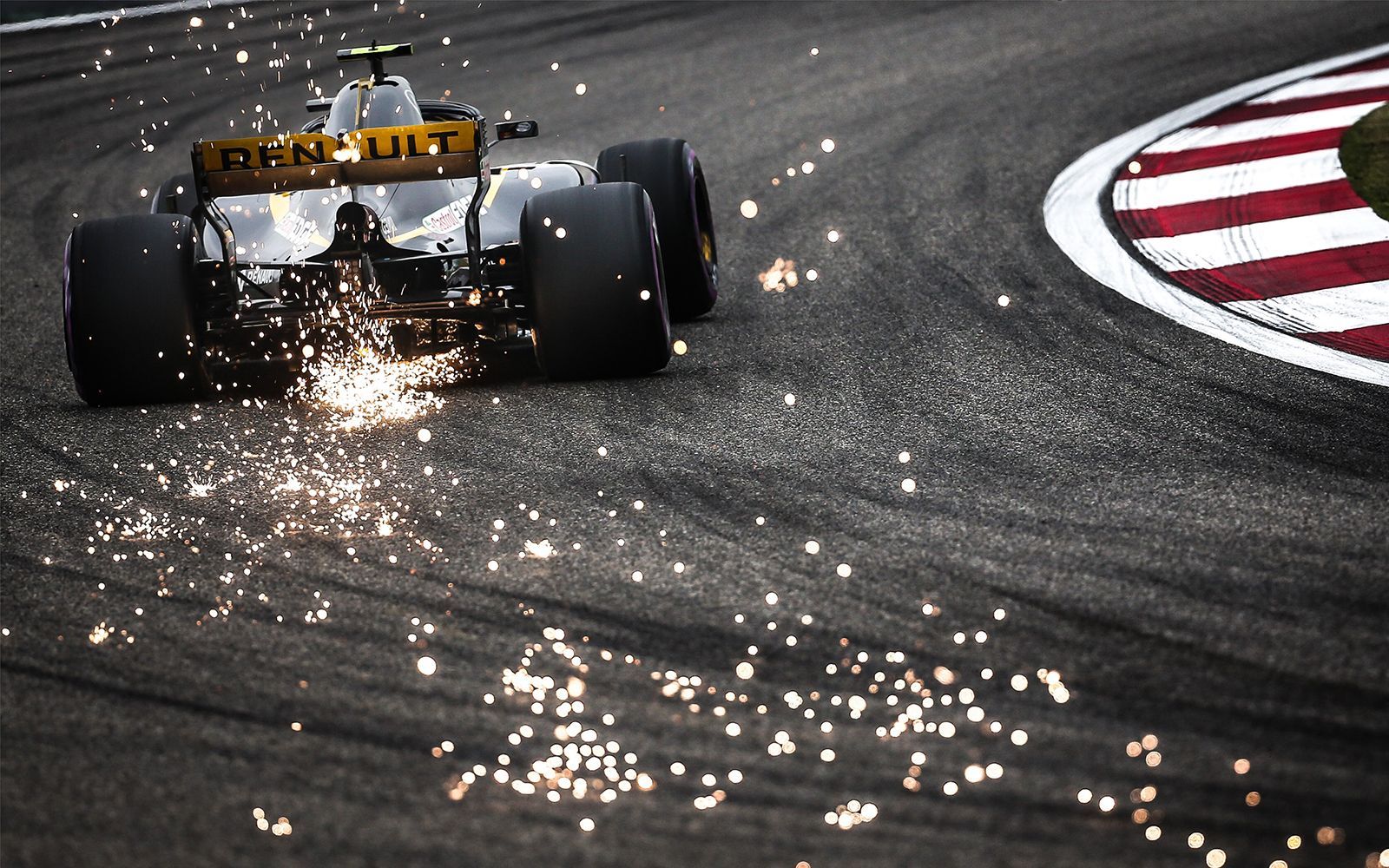 Nico Hülkenberg, #27
"The pace was good today and we were on top of the midfield, so not a bad day overall. Eight points, we'll take that home. It was an entertaining one, that's for sure!"
Carlos Sainz, #55
"Double points for the team again this year! Well done! I made a really good start moving on one of the Red Bulls but he squeezed me out on the first lap, moving back a couple of places behind Nico. Overall, I´m happy to score more points, but I still need to work hard with my engineers to get full confidence with the car."
Cyril Abiteboul, Team Principal
"Today was obviously a good day for the team which shows we are gaining in maturity. The team is building and getting stronger across the board. Our pace was encouraging, as was the win of Daniel Ricciardo, showing the Renault power unit is getting there and is a race-win capable engine."
---
Azerbaijan
The Renault Sport Formula 1™ Team secured its best-ever finish since returning to Formula 1 in the Azerbaijan Grand Prix with Carlos Sainz finishing in fifth - the first time Renault has finished in the top five since resuming the sport in 2016.
Nico Hülkenberg had a bittersweet race; starting fourteenth on the grid the German had a strong start and quickly moved up the field to challenge Carlos in the top five. Unfortunately, after the safety car, he went wide at turn four and hit the wall, damaging the car's suspension and retiring from the race.
Renault Sport Formula 1™ Team retains fifth in the constructors' championship, but has closed the gap to fourth-placed McLaren to just one point.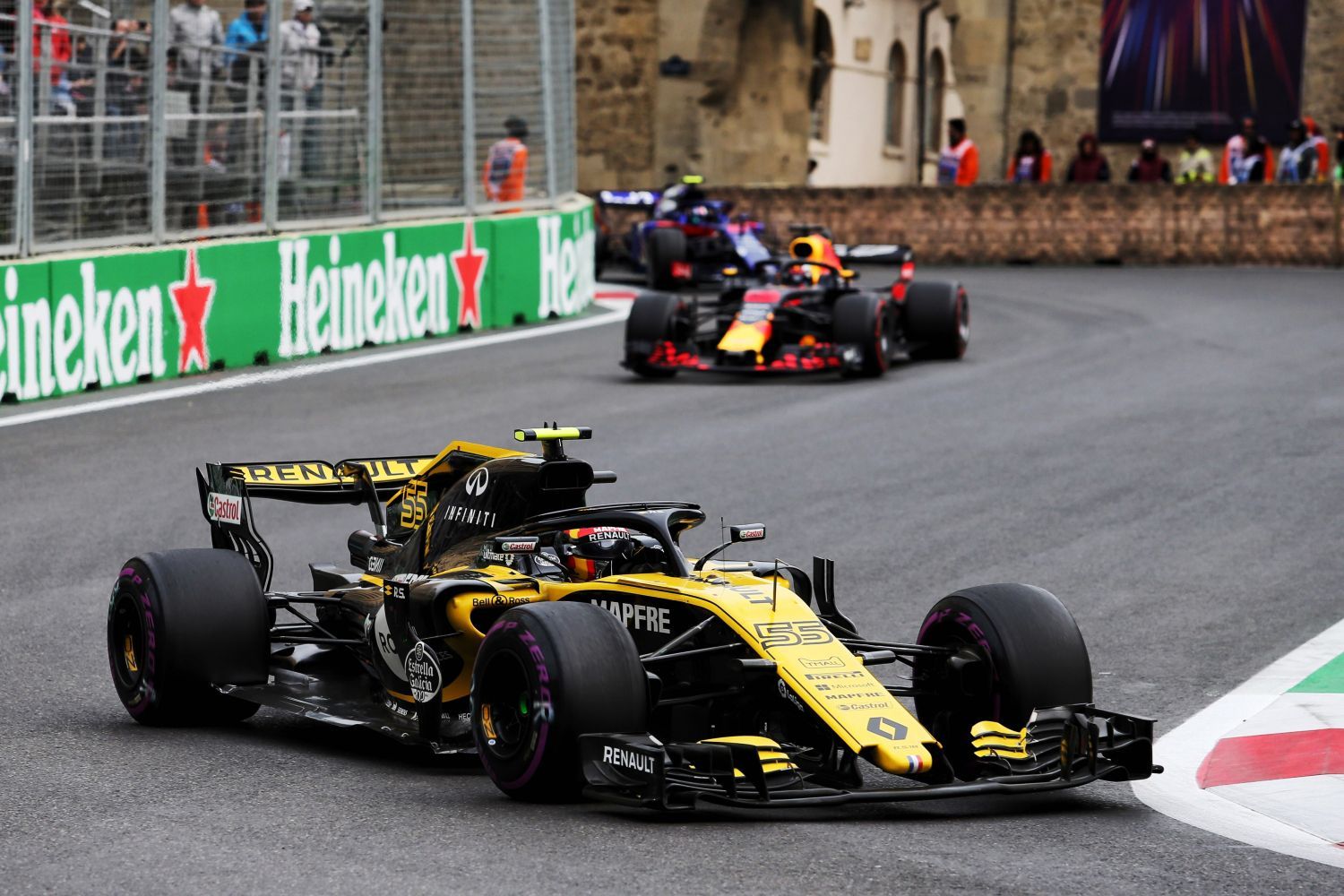 Carlos Sainz, #55
"It's a very strong result for the team. I'm very happy and it was a really fun race, as always in Baku. It was crazy out there as the grip was difficult today. The first stint was very strong and I was able to overtake both Red Bulls on track. Then, the soft tyre was trickier for us and in the end we had to battle for that fifth place. It is positive for the team to go into Europe in a strong place in the Championship."
Cyril Abiteboul, Team Principal
"We were not sure what to expect for this race, but fifth for Carlos is a great result, our best since returning to the sport two years ago. We have to admit it came in exceptional circumstances, but it is very positive. Carlos drove a very mature race, managing his tyres well, and fighting with multiple cars throughout the race. It is very encouraging to look at how the grid has changed since last year; the gap to Red Bull and from the Renault engine to the rest of the field is obvious evidence of all the progress we have made and continue to make every weekend."
---
Spain
Renault Sport Formula 1™ Team's Carlos Sainz drove a strong home race to finish in seventh place at the Spanish Grand Prix, with the points gained taking the team to fourth place in the Constructors' Championship. Nico Hülkenberg had a very short race after the rear of his R.S.18 was collected by a spinning Romain Grosjean, pitching both into retirement on the first lap.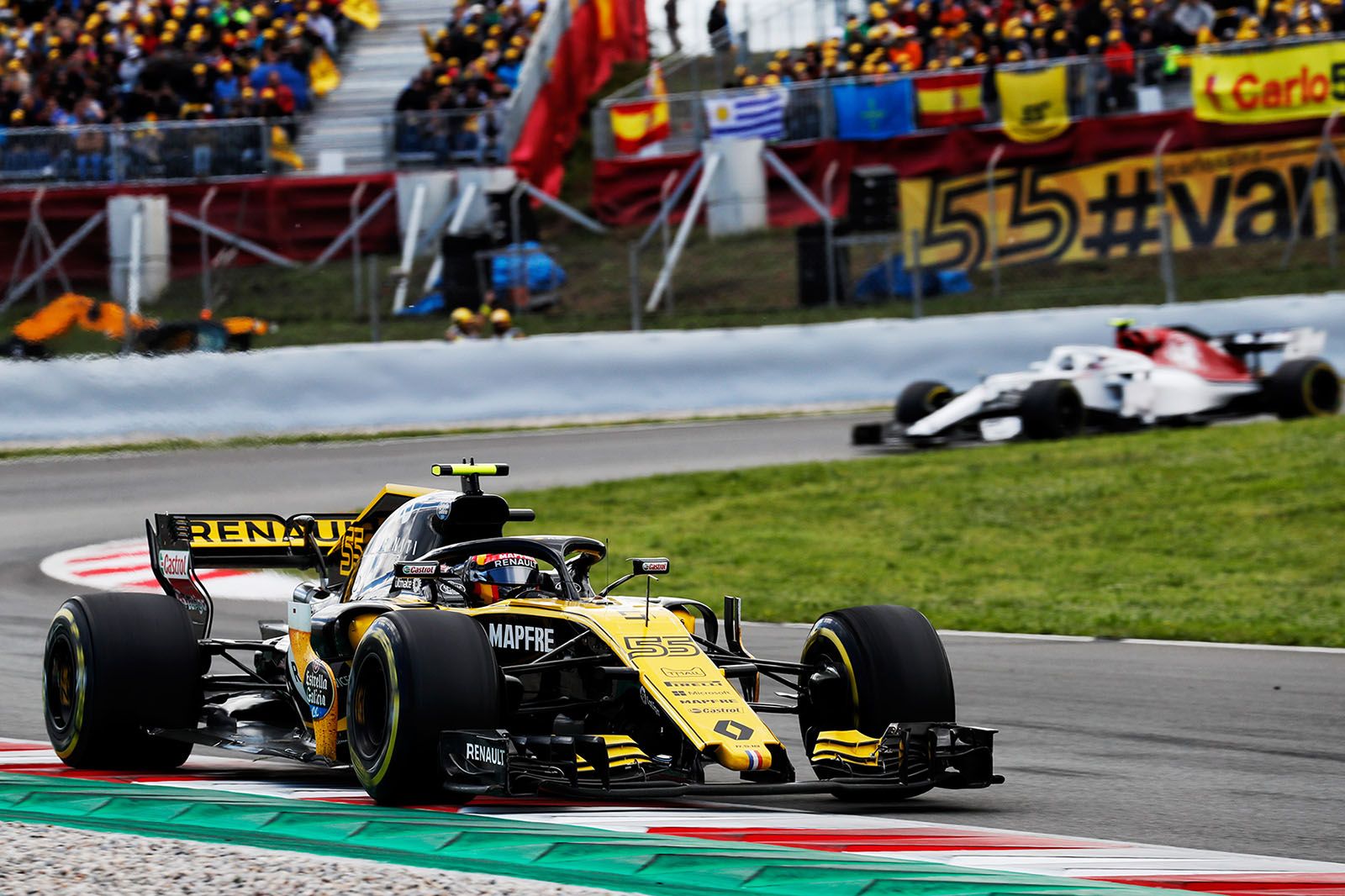 Carlos Sainz, #55, Started P9, finished P7
"I think it's a very positive result for me and the team. We can be very proud of what we've achieved this weekend as this track was not ideal for us. We turned things around well since Friday, did a very good start and managed to finish seventh which I think was the best we could hope for. It feels great to get another good result."
Cyril Abiteboul, Team Principal
"We're leaving Barcelona in positive spirits. Our target is to be in the points at every race and we achieved that with Carlos through another strong performance from him. He also qualified in the top ten, reinforcing the pace of the Renault R.S.18."