---
Where next?
Innovation for the next 120 years
Connected, autonomous, electric, shared; Renault's ongoing commitment to innovation is laying out the foundations for the next generation of mobility.
The EZ life
Renault is already working closely with businesses and consumers, discovering the challenges and opportunities facing its customers and developing new services to help. Groupe Renault's first ride-hailing robo-taxi service will launch by the end of 2022, and this year's trilogy of EZ Concepts explore how they could work.
EZ-GO:
Shared day-to-day mobility
Urban populations are swelling, with 70% of the world's inhabitants set to live in cities by 2050†. EZ-GO concept offers a vision of an affordable, autonomous transport for up to six occupants, ordered either via a smartphone app or stations, which caters for rising demand for on-demand mobility. Designed to supplement vehicle ownership and public transport, it offers door-to-door transport for business and private travel, with on-board Wi-Fi to keep passengers connected.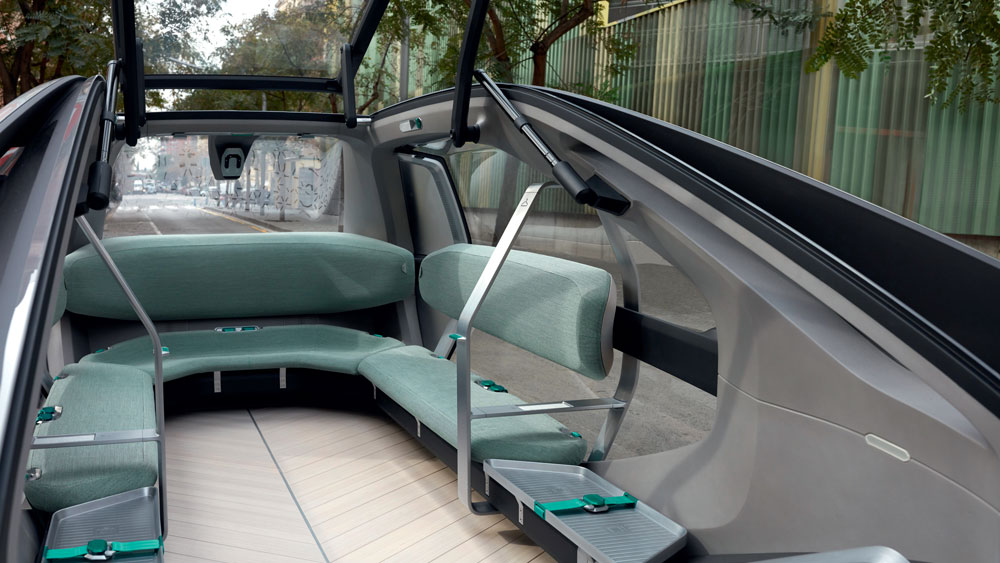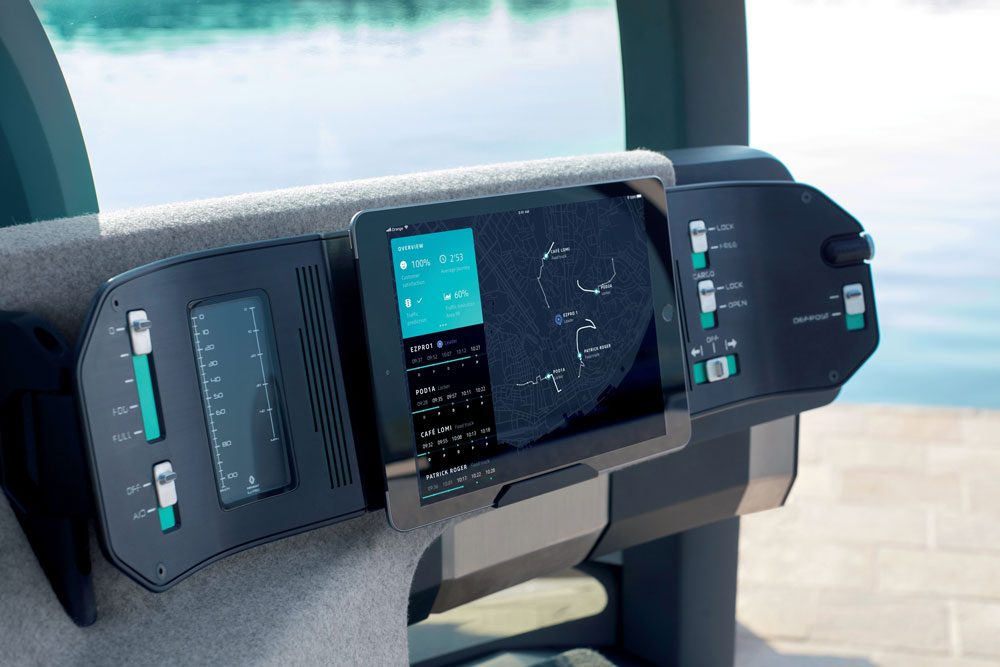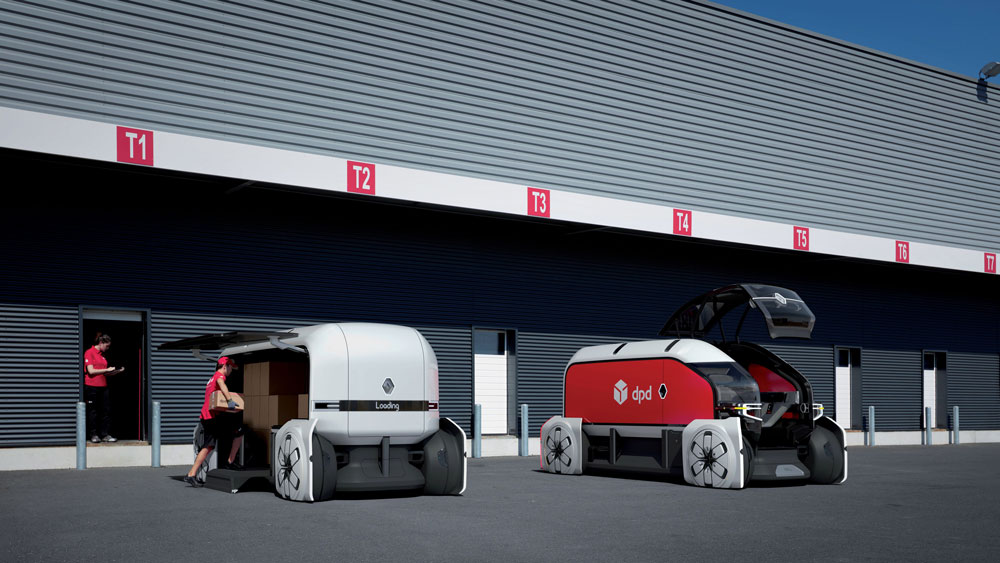 EZ-PRO:
Automated last-mile delivery
Last-mile deliveries already account for 30% of inner-city traffic‡, and demand for e-commerce is rising. EZ-PRO utilises the proven LCV expertise of Renault Pro+ to offer an autonomous, electric and shared solution. A single concierge can manage an entire fleet of vehicles from the lead 'pod', freed from the need to drive, but able to hand-deliver delicate goods on arrival. Delivery pods can operate from shared distribution hubs to curb congestion, and recipients can access self-service lockers on board if preferred.
EZ-ULTIMO :
Luxury on demand
Shared mobility has to meet the needs of all levels of customers, and EZ-ULTIMO hints at a solution which could complement five-star hotels or luxury chauffeur services. It's a mobile lounge, with seating for three passengers and an interior clad with wood, marble and leather, offering space to unwind or concentrate away from the stresses of driving. Fully autonomous, it could offer luxurious sight-seeing experiences, or executive-class transport for the most exacting business travellers.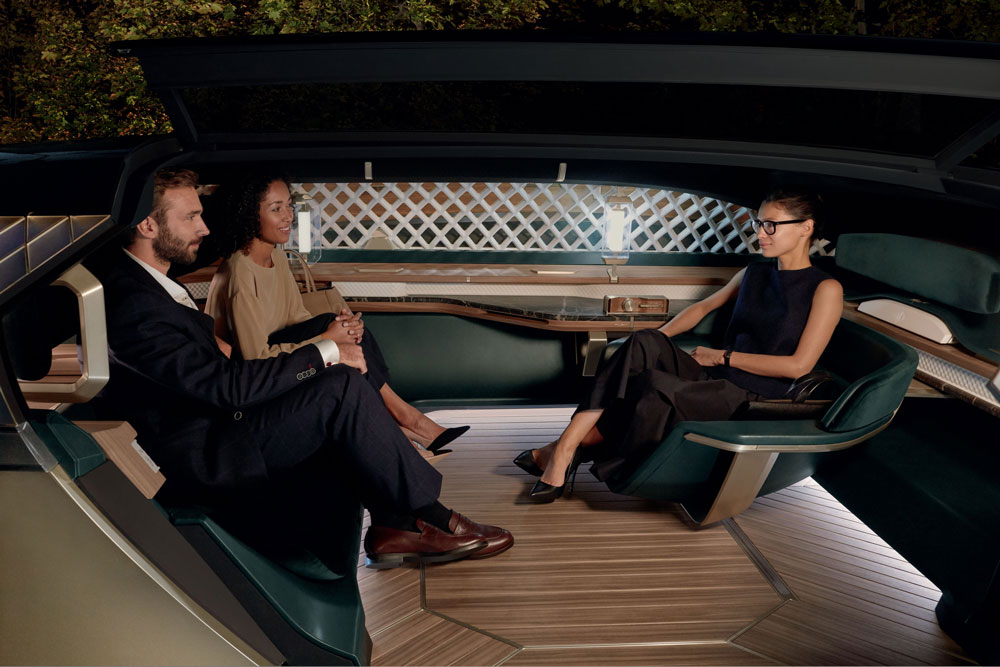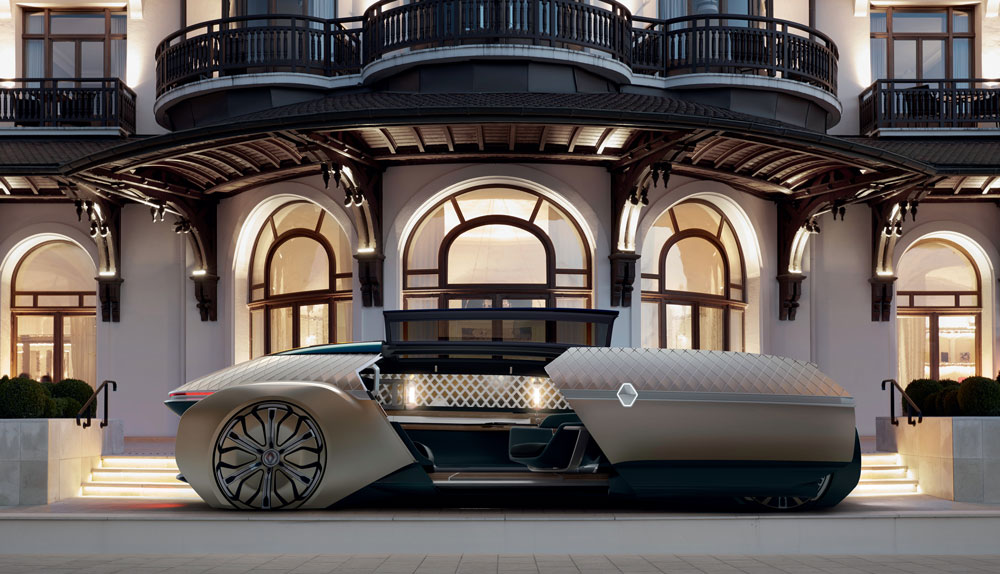 Building the future, today
Renault's vision of the future is already coming to life, with on-road tests of the latest technology with stakeholders across Europe.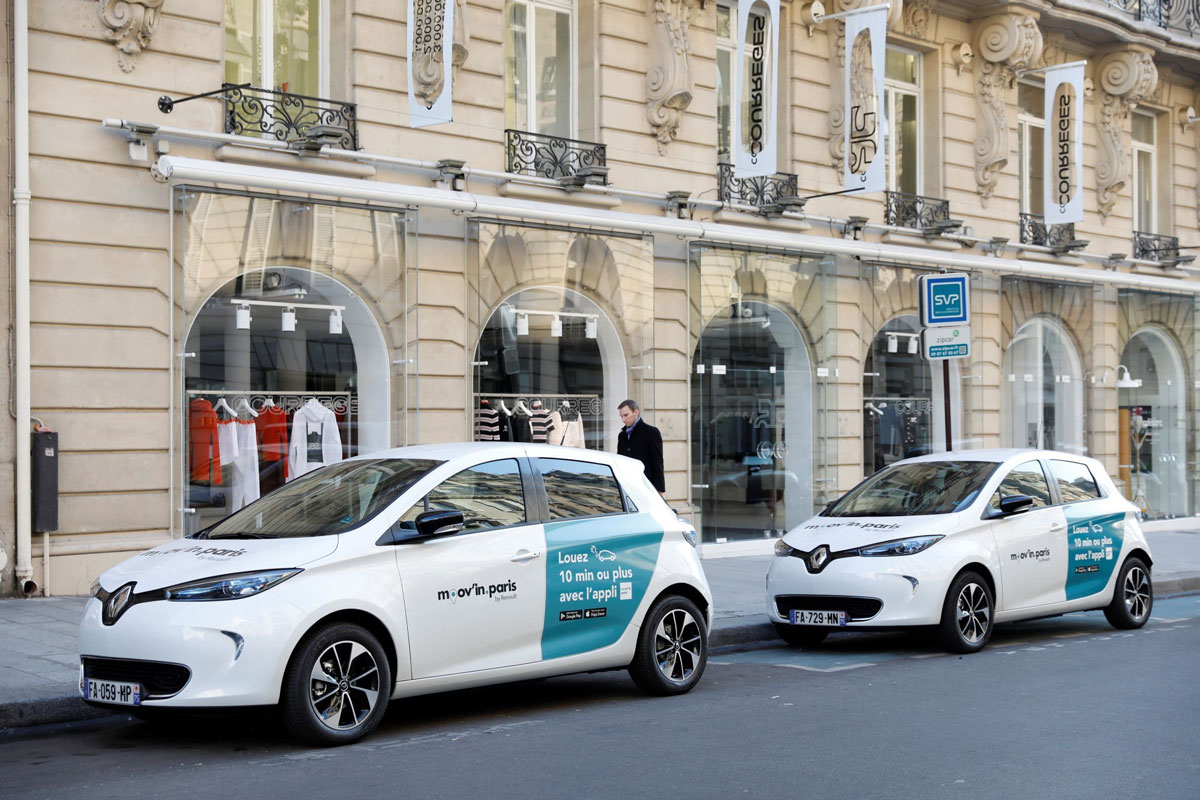 On Demand
Renault already has 5,000 electric vehicles operated by car-sharing schemes across 23 countries± – and growing. New amongst that number is Go To Malta, a fleet of 150 ZOE superminis accessible 24/7 via a smartphone app, offering travel costs half the price of local taxis. Meanwhile, Moov'in Paris is an affordable free-floating mobility service in the French capital comprising 500 ZOE and Twizy EVs and providing flexibility similar to a private car. Parisians can also hail a Renault EV using startup company Marcel's e.co app, accessing what will be a fleet of 500 vehicles by the spring.
Sustainable
Electric vehicles are at their most efficient when supplied by renewable energy. The Advanced Battery Storage project, which will go live at Renault's Douai and Cleon factories, and a former coal-fired plant in North Rhine-Westfalia early in 2019, utilises second-life electric vehicle batteries to store renewably-sourced energy during periods of low demand. The planned 60MWh capacity is enough for the daily power consumption of 5,000 households and can be released into the grid during peak periods, reducing the reliance on fossil fuels.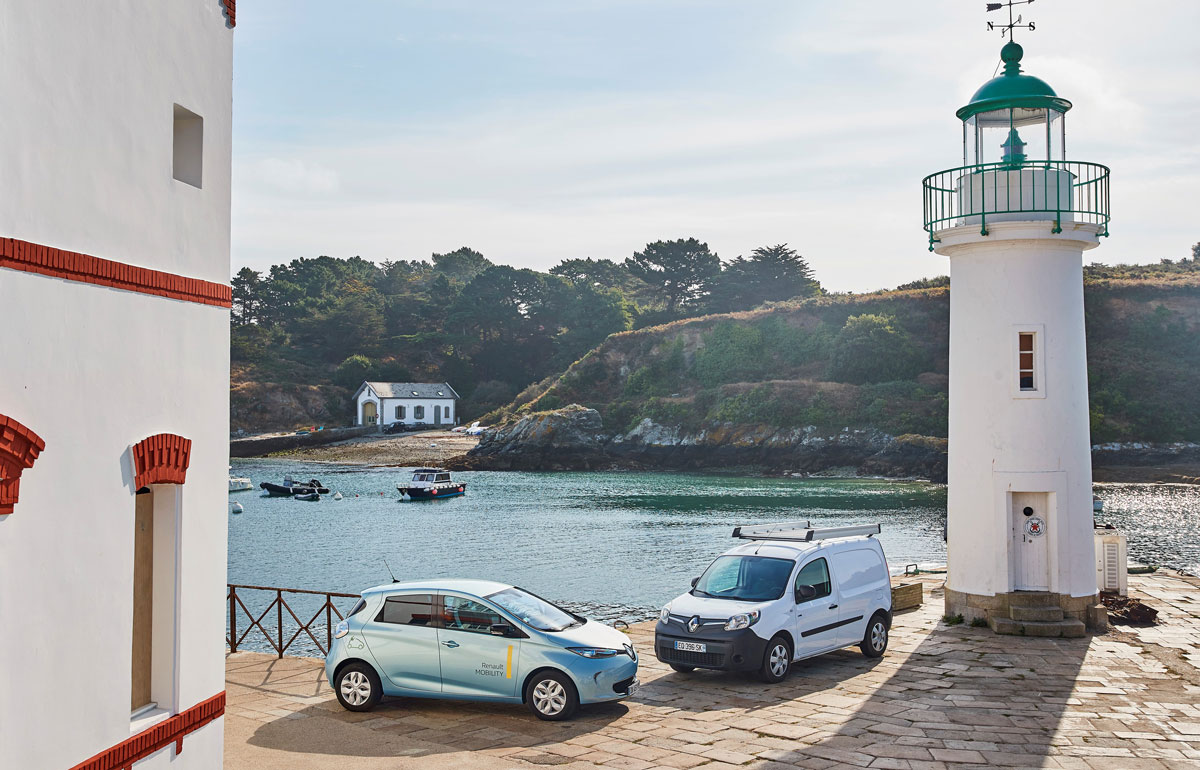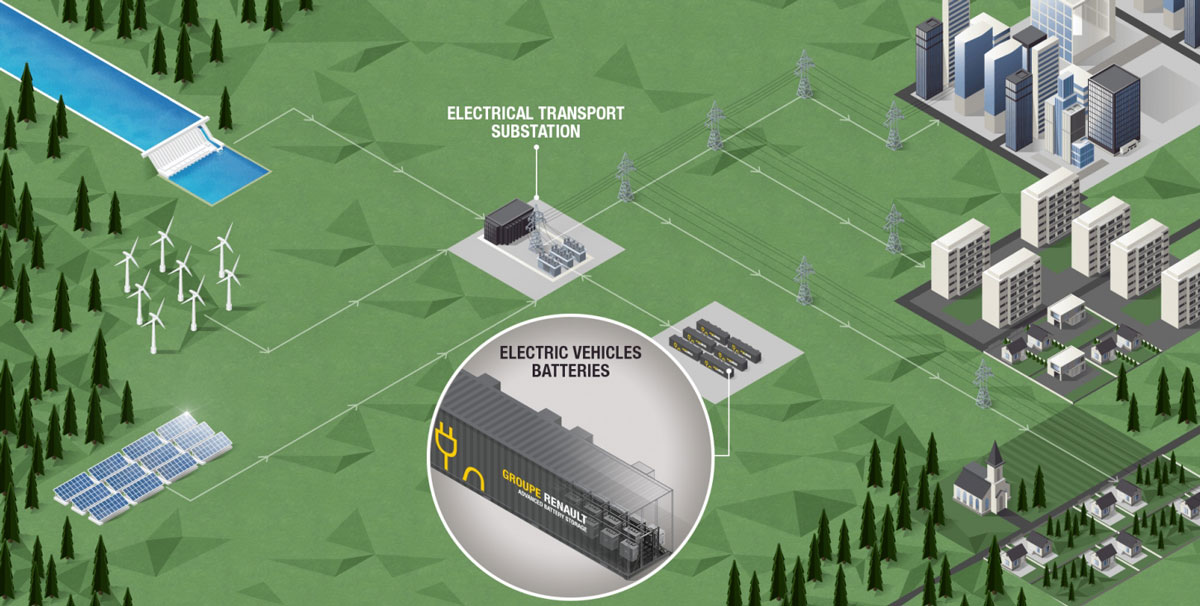 > Advanced battery storage
Electric
The 24-month FlexMob'île Smart Island project, hosted on Belle- Île -En-Mer off the coast of Brittany, is testing how electric vehicles can fit into a wider energy ecosystem. A fleet of self-service ZOE and Kangoo Z.E. shared vehicles is available across the island, with charging stations installed at its main attractions. These units use surplus energy from solar panels on public buildings to charge the battery, intelligently varying charging output based on demand from inhabitants. Plans are also in place to use second-life batteries as energy storage for solar panels at holiday residences on the island.
† Source: Les Echos Étude, "Le marché Français du dernier kilometre"
‡ Source: UN DESA, "2018 Revision of World Urbanization Prospects"