Alfa Romeo opens 2018 with best-in-class awards for the Stelvio and Giulia Quadrifoglio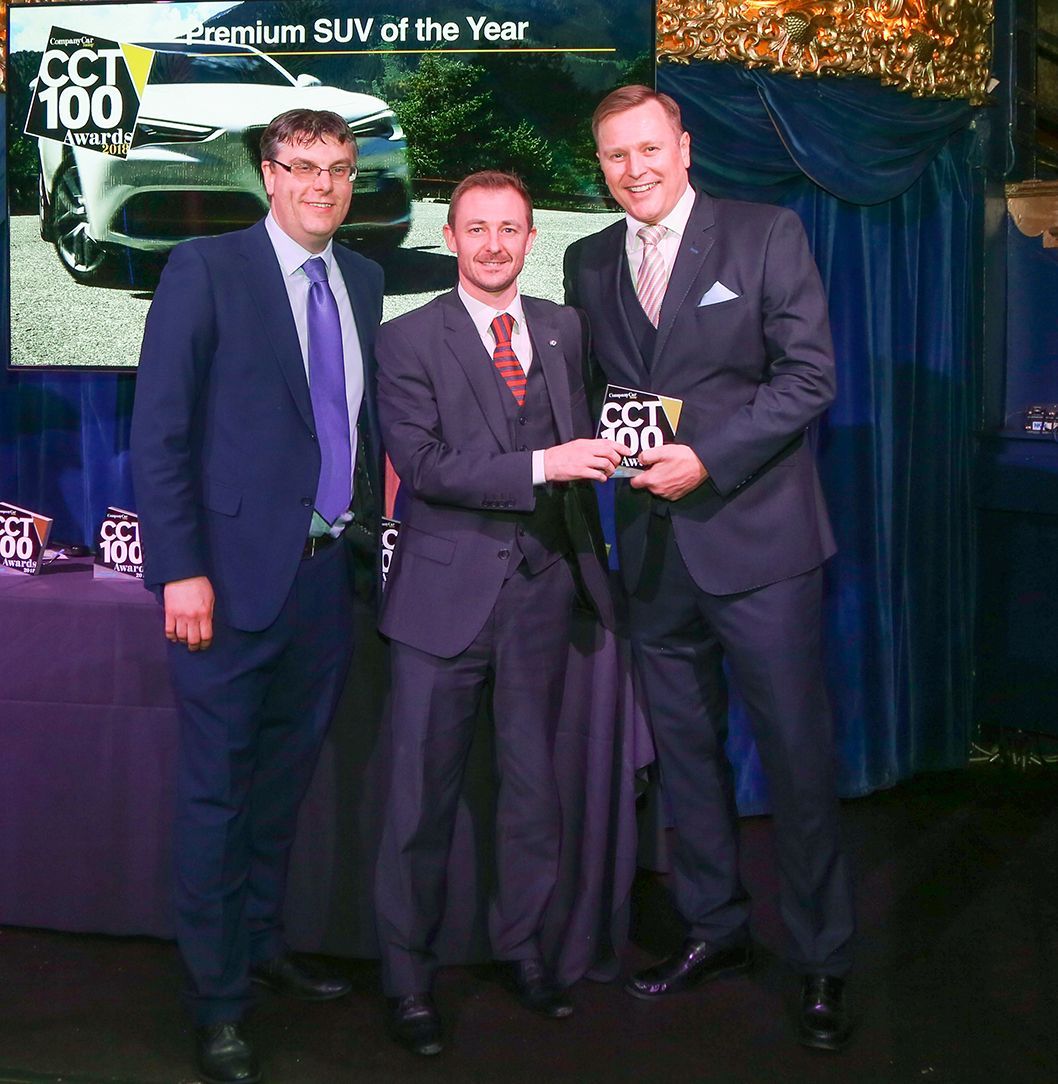 Alfa Romeo has started the year by winning a pair of UK accolades, with the Stelvio, the manufacturer's first SUV, named Premium SUV of the Year at the inaugural CCT100 Awards and the Giulia Quadrifoglio winning the Best Sports and Performance Car category in the What Car? Car of the Year 2018 awards.
The Stelvio beat rivals such as the Jaguar F-Pace, Land Rover Discovery Sport, Lexus NX and Volvo XC60 to win the CCT100 award, held by fleet magazine Company Car Today to showcase the best models available to fleet decision-makers and company car drivers. A panel of expert automotive and fleet judges chose the Stelvio according to criteria that included: Emissions, fleet sales volumes, residual values, driver desirability, value, practicability and appeal.
Judges were impressed by the Stelvio's eye-catching Italian design, its sporty, dynamic performance – it has 50/50 weight distribution and a carbon-fibre drive shaft – and its innovative, advanced safety systems. In fact, the SUV was recently awarded a coveted five-star Euro NCAP safety rating, with a score of 97% for the protection of adult occupants.
"It's great to see Alfa Romeo return to form with cars that are so well suited to the company car marketplace," said Company Car Today editor Paul Barker. "The Stelvio picked up its win as much because of its emissions, running costs and safety equipment as it did because of its classy styling and fine driving characteristics."
Francis Bleasdale, fleet and remarketing director, FCA UK, said: "Alfa Romeo has always been known for creating stunning cars, but with this award the Company Car Today expert judging panel recognised that the Stelvio is more than this and offers fleets a complete package that appeals to both the heart and the head."
Judged by an expert team at What Car?, the Giulia Quadrifoglio beat stiff competition from Audi, Mercedes-Benz, BMW and last year's winner, Porsche, to win Best Sports and Performance Car.
The Giulia was also a finalist in the Best Premium Car category at the 2018 Fleet News Awards.
FCA UK & Ireland appoints Arnaud Leclerc as new MD 
Fiat Chrysler Automobiles in the UK and Ireland has appointed Arnaud Leclerc as its new managing director, succeeding Ashley Andrew, who has left the company.
Leclerc, 43, will oversee operations for all FCA functions and brands throughout the UK and Ireland, and reports directly to Alfredo Altavilla, Fiat Chrysler Automobiles' chief operating officer, EMEA region.
Leclerc has previously held senior management roles in Britain and across Europe. He has most recently held the roles of deputy director-general of PSA Groupe UK and brand development director UK at DS.
He holds a master's degree in economics and gained a master marketing diploma from University of Paris Dauphine. "I'm looking forward to the challenges ahead, and to growing our business in the UK market even further," said Leclerc.
---
Support for the Italian Chamber of Commerce
As part of its ongoing support of business in the UK and respecting the Italian heritage of the organisation, FCA Fleet and Business is proud to have renewed its partnership with the Italian Chamber of Commerce. 
FCA has a long-standing relationship with the chamber which helps to promote trade between the UK and Italy. FCA will advertise in Partnership, the official magazine of the chamber, and across its web site. In addition, FCA gets involved in events with the chamber. 
Helen Girgenti, the chamber's secretary general, said: "The Italian Chamber of Commerce and Industry for the UK is an independent, non-profit making network organisation which has been dedicated to its members since 1886.
"Today, the Chamber has around 500 members, representing not only Italian companies, but also British and European, interested in strengthening their ties with Italy or expanding to a new market.
"The Italian Chamber hosts many events for members and the Italian community in the UK. The chamber offers a wide range of standard and personalised services to members and non-members who are interested in trading goods or services between the countries." 
The Tipo turns 30 
The Fiat Tipo family this year celebrates 30 years of functionality, simplicity and personality. 
Introduced to the public on January 26, 1988, the original Tipo was developed by an international team of more than 2,000 experts. The successor to the Fiat Strada, it blended state-of-the-art technology with robustness, usability and practicality – core values that can still be seen in the model 30 years later.
The design of the latest model, reintroduced to the UK market in 2016 in hatchback and station wagon estate versions, harks back to the original, offering best-in-class interior space and a clean-cut exterior. The streamlined and aerodynamic sides are common to both the original and today's model, as is a large rear hatch, which on the modern Tipo houses a category-topping 440-litre boot (550 litres for the estate).
---
Fiat Professional Sportivo range features additional equipment, technology and style 
FCA will be adding a Sportivo  trim level across its Ducato, Doblò, Fiorino and Talento ranges which will add a wealth of equipment, technology and style to the standard SX specification.
Finished in metallic black with painted bumpers (where possible) and with a contrasting red side-stripe and alloy wheels, the range can be instantly distinguished from the regular one. 
On top of the distinctive styling, additional equipment is abundant which, dependent on the model, could include rear parking sensors and/or rear camera, air conditioning, cruise control, metallic paint and alloy wheels to name but a few.
Chris Lovegrove, FCA Fleet and Business TCO manager commented: "The Sportivo range builds on an already strong level of specification for the driver but will provide a greater choice for the professional looking for a commercial vehicle that stands out from the crowd with a car-like specification list. 
"Positive feedback we have received on the range indicates that we will see a strengthening of residual values making the Sportivo range a great choice with sensible running costs."
UK's oldest Fiat joins London-Brighton veteran car run 
A 19th-century Fiat took part in the latest London to Brighton Veteran Car Run, reaching a top speed of 21mph on the 60-mile drive. 
Owned by FCA UK, and on permanent display at the National Motor Museum, Beaulieu, Hampshire, the 1899 Fiat 3½HP – a two-seater with a two-cylinder, 697cc engine and a three-speed gearbox – was scheduled to drive from Hyde Park in London to Madeira Drive in Brighton, as part of the notorious heritage trial.
Sadly, a fractured fuel line ended the run at about the halfway point. Still, not bad for a 119-year-old. 
For a detailed and entertaining account of the 3½HP's valiant effort, go to: www.autoclassics.com/posts/reviews/london-to-brighton-in-an-1899-fiat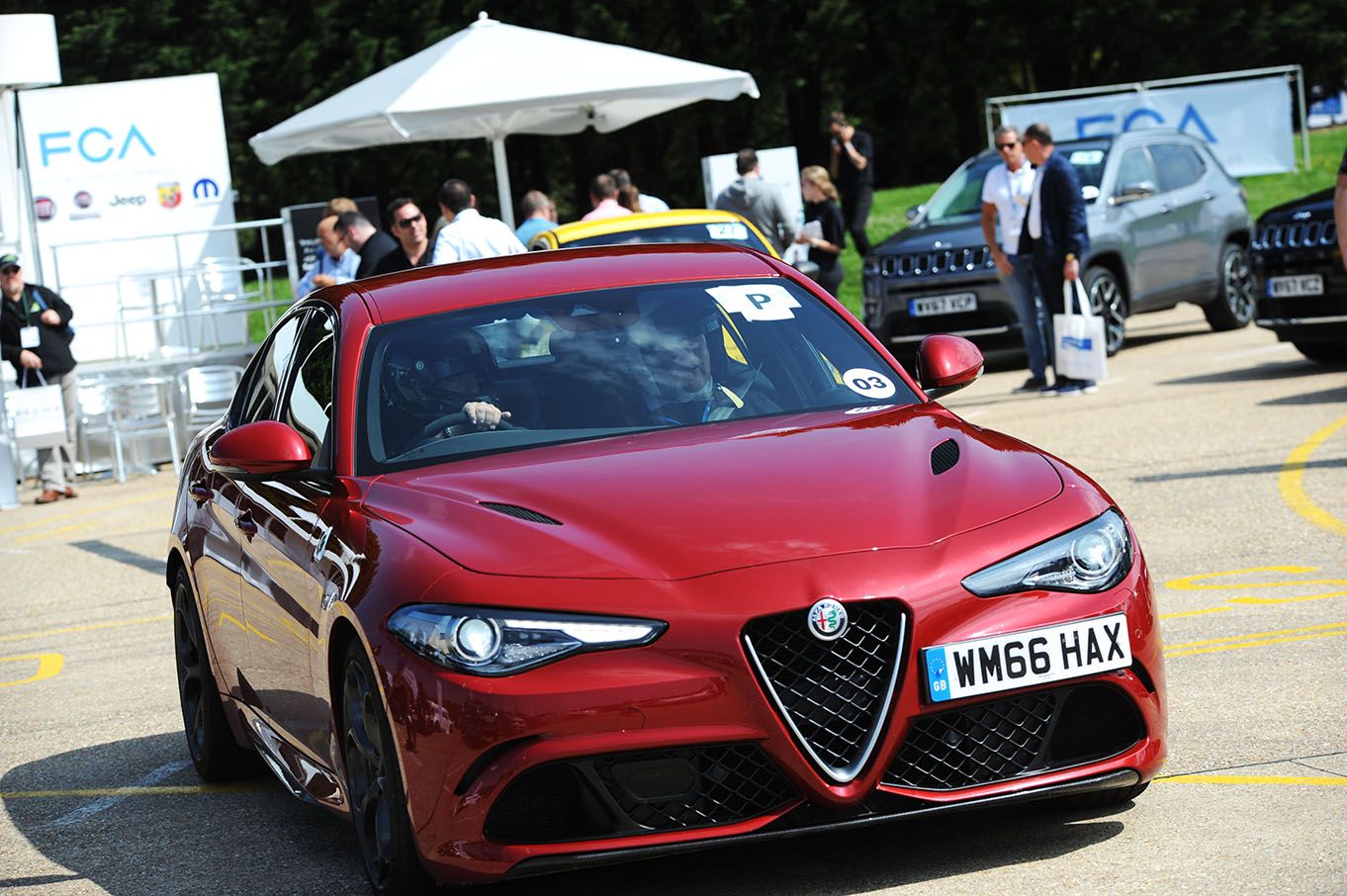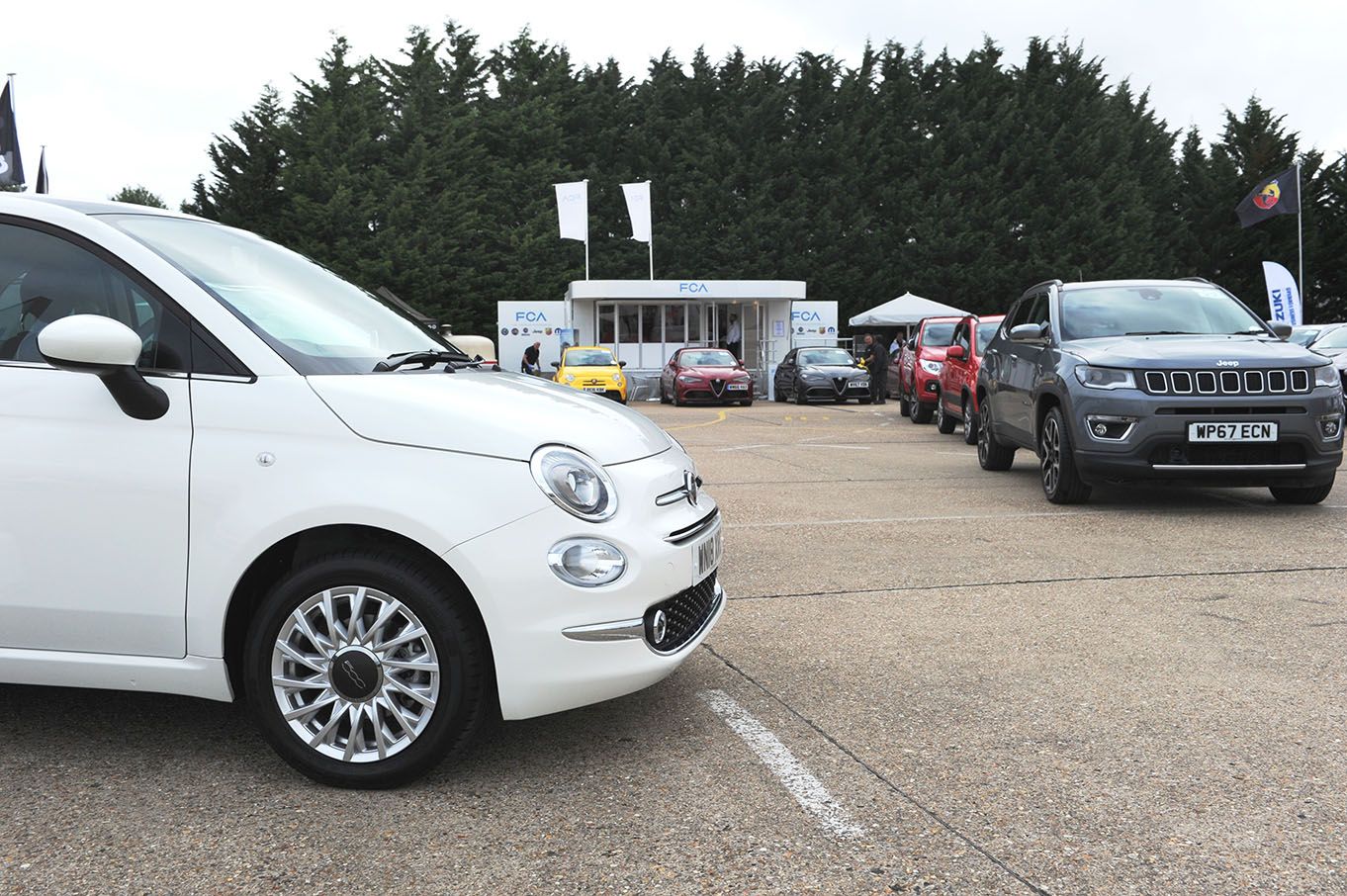 Nearly 700 test drives at CCiA 2018
Two days, five brands, 31 cars and 682 test drives. These impressive numbers were achieved at this year's Company Car in Action, demonstrating FCA's commitment to fleet providers and company car drivers.
Company Car in Action took place at Millbrook Proving Ground in Bedfordshire, where FCA UK offered fleet drivers and decision makers the chance to experience a comprehensive range of the company's most popular company cars, such as the Fiat Tipo, Alfa Romeo Stelvio and new Jeep Compass.
Attendees were given the chance to experience electrifying hot-laps alongside a professional driver in high-performance models including the Alfa Romeo Giulia Quadrifoglio and Abarth 695 Biposto Record. 
An off-road course offered a perfect opportunity to show-off the 4x4 capabilities of the Jeep line-up including the Renegade Trail Hawk, new Jeep Compass, Cherokee and Grand Cherokee. The Fiat Panda 4x4 and Fiat Professional Fullback pick-up completed the off-road line-up. 
Leasys, FCA's Contract Hire division and the fastest-growing in the UK, was also present at the show building relationships with key fleet managers and promoting its latest competitive contract hire offers. 
"Company Car In Action offers us the perfect platform to fully demonstrate that FCA offers a perfect fleet solution through a multi-branded and diverse product portfolio" said Simon Wheeler, FCA Fleet Marketing Manager.
"These numbers show us that with exciting new additions to our line-up, more and more fleet operators and key decision makers see FCA as a serious proposition."