Laurence Hagger
---
HEAD OF USED CAR, REMARKETING
AND RENTAL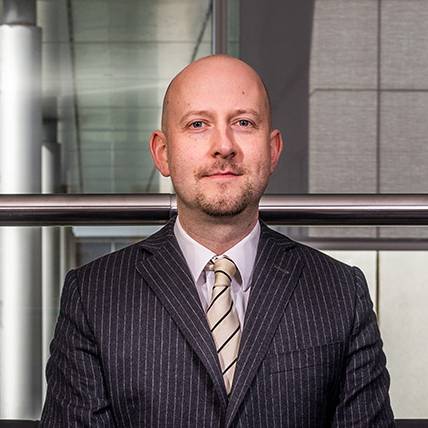 Chris Lovegrove
---
Reducing total cost of ownership is leading to increased interest from fleets as the policy to raise residual values by reining in rental involvement pays off
CA has established a clear strategy in the rental market which is helping the company to raise residual values (RVs) and improve its cars' total cost of ownership (TCO).
Chris Lovegrove, FCA TCO manager, explains: "We have sales planning objectives with pre-planned volumes in certain sales channels and an important part is the rental car business. We want to be in rental, but we also want to control our volumes and make sure they are in perspective with the total market share of our brands."
For FCA, the right balance is typically 6-8% of its total volume of new cars sold. This ensures that its used car supply is not too heavily weighted towards nearly-new cars, given rental models return to market after nine-to-12 months.
Also important is having the right combination of vehicles, Lovegrove says: "So we have higher trim versions, a mix of specification and nice colours – not the budget, entry level cars."
A key part of the approach centres on FCA's new car launch strategy. Rental plays a role there, too.
"Even when we have a new car launch, we aren't put off by rental. It creates good awareness for us; we use it as a way to get people talking about the car and we tie it in with our used car programmes," Lovegrove says.
Appointed TCO manager in 2016, Lovegrove quickly realised the business had an imbalance of supply and demand in its nearly-new cars. After further analysis, FCA revised the 2017 strategy and changed the mix.
"Our volumes are a third of what they were in 2016, and they are also down as an overall mix of our sales," Lovegrove says.
"That puts us back in a good supply-and-demand pattern that produces strong RVs."
In 2019, FCA is implementing a similar strategy with vans, which, historically, have done very little rental.
"We plan to do a modest volume of van rental in 2019 across the range with a mix of shapes, sizes, colours and engines," Lovegrove says.
The measured and tightly controlled approach is working for all five FCA brands.
"When we compare FCA to the market through 2018, 70% of our models have improved their RV by more than their competitor set. And, when we include 2017, that increases to 80% of models improved," says Lovegrove. "The result of stronger RVs is stronger finance offers and more interest from fleets as the total cost of ownership reduces."
FCA analysis of forecasted RVs shows customers are benefiting from "quite dramatic" equity when they defleet their cars – in short, they are achieving prices today much higher than the ones originally predicted.
"Take, for example, the current Fiat 500 when it was launched in 2015 with a three-year forecast. A company coming to the end of the lease in 2018 could've seen an uplift of £1,500 in positive equity," Lovegrove says.
"Many of our Alfa Romeo models are the same. On average, we have seen a 10% increase versus the original forecast."
FCA plans to push on this year by increasing the range of vehicles available to short-term rental customers. Historically, volumes have centred on three or four models; FCA intends to more than double that number.
"This will further create a positive balance on supply and demand," he says.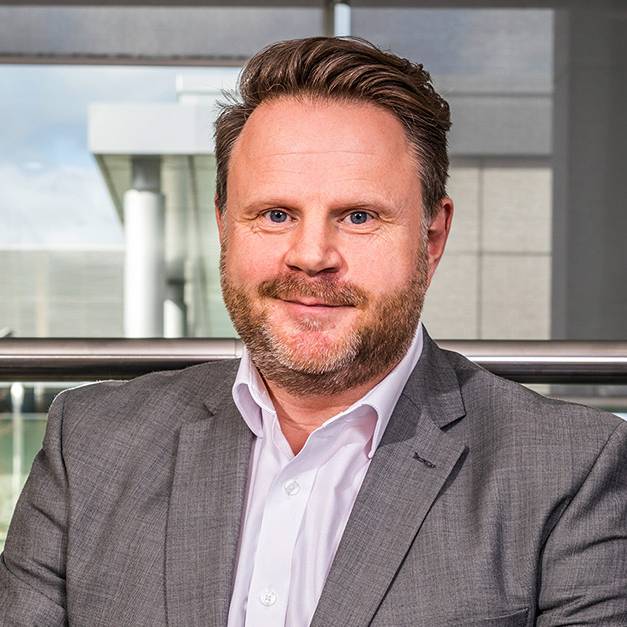 Laurence Hagger
---
HEAD OF USED CAR, REMARKETING AND RENTAL
Pricing guides are raising their RV forecasts on models after FCA Group takes unusual step of combining used car, remarketing and rental roles
Carefully controlling rental volumes and the mix of models, derivatives, engines and colours that are made available to short-term hire companies is just one part of the FCA strategy to boost residual values (RVs) across its five brands.
Equally important is what happens to those cars and vans once they are defleeted. This is where FCA's used car programmes come in.
Launched in 2016, the two programmes – Found, Approved and Used for Fiat, Abarth and Fiat Professional; Selected For You for Jeep and Alfa Romeo – ensure there are structured processes in place across the franchised retailer network to manage the return of nearly new cars from rental, ex-demonstrators, courtesy cars and management vehicles. The network handles 75% of such volumes.
Completing the strategy was the merger of used car, remarketing and rental duties into one role. Laurence Hagger, previously head of sales, was appointed to run the new operation last April.
He acknowledges that the decision to combine the responsibilities is unusual among manufacturers but believes it is a key reason why FCA RVs are strengthening.
"We can identify what we need in our used car portfolio, what's most profitable for retailers and us, so we can get the right stock levels, the right models and derivatives, and the right volumes into the market," he says.
Last year saw FCA introduce its blended model approach which will continue in 2019. "It's not about high volumes of one or two models, but lower volumes across the range with consistent supply spread across the year, rather than flooding the market over a few months," Hagger says. "This means we can manage everything through the network."
The used car programmes have delivered higher RVs and this has been noted by the pricing guides which are raising their forecasts.
"We are one of the highest in our basket of competitors on key models," Hagger says. "The guides see the value in us bringing rental and used together."
FCA favours rental relationships with buy-back agreements because of the level of control it provides by which the cars return to the used car market. "We do some risk, but we aim for no more than 10% of rental to be risk. And we avoid it on recently launched new cars altogether," Hagger says.
With the processes and structure in place, his next priority is to ensure FCA better facilitates the pre-selling of cars to the network. He is working on a programme now, with a launch planned later this year.
"It will be important going forward to advise retailers what cars are coming back and when so we can have many vehicles pre-sold before they return," he explains.
FCA has already made significant improvements to the speed with which ex-rental vehicles become ready for sale by working with its suppliers to prioritise the vehicles requiring refurbishment, ensuring a consistent range is always available.
It has also made changes to its company car programme to enable damage and repairs to be carried out before the car is remarketed.
"Vehicles are now on average available two-to-three weeks quicker compared to last year and that also helps to strengthen RVs," Hagger says. "Some put cars into the market before they are refurbished but we prefer to delay so we can ensure they are in the best possible condition. It's a feature of our used car programme which demonstrates to customers why they should buy a car from us at a higher price than a used car supermarket."