Four icons all linked by the desire to innovate
FCA Group is proud to have four of the automotive industry's most evocative brands – Alfa Romeo, Jeep, Abarth and Fiat – among its ground-breaking vehicle line-up
With Alfa Romeo, Jeep, Abarth and Fiat, FCA Group has four of the automotive industry's most evocative and iconic brands.
Throughout their histories, these manufacturers have created some of the most memorable and ground-breaking vehicles.
And, although they have distinctly different images and products, they all share one common desire: to innovate.
This can be seen on today's model ranges which build on the brands' rich heritages with elements such as Jeep's unique rounded headlights and seven-slot grill, but also set new standards for class-leading safety technology, powertrains and the use of lightweight materials.
"The future belongs to those who have a great past," says Klaus Busse, head of design for Fiat, Abarth, Lancia, Alfa Romeo and Maserati at FCA. "This is why our designers spend so long in the Alfa Romeo Museum, eager to trace back the lines.
"There are some core parts of Alfa Romeo that have been consistent throughout the decades.
"It's a long line of passion and partnership that brings us to the current cars."
Alfa Romeo's rich heritage is on show in the six-floor Alfa Romeo Museum in Milan, which is packed full of the models that have defined the identity of the brand, including its racing pedigree.
"Motorsport means safety, speed and technology. Of course, if you are able to reach the best in motorsport, you are able to use the same technology in production," adds Lorenzo Ardizio, curator of the Alfa Romeo Museum.
"When the Giulia was presented for the first time in 1962, it was synonymous with innovation: the same idea of innovation is now seen on today's All-New Alfa Romeo Giulia.
"It's something Alfa Romeo has been able to repeat every time from 1910 to nowadays."
The FCA Group's desire to innovate has led to some of the most stunning and iconic cars ever created, but it has also brought plenty of benefits to fleet operators.
This is particularly true of the engine technology it has pioneered, which has lowered CO2 emissions and increased fuel economy without penalising the power or drivability of its cars.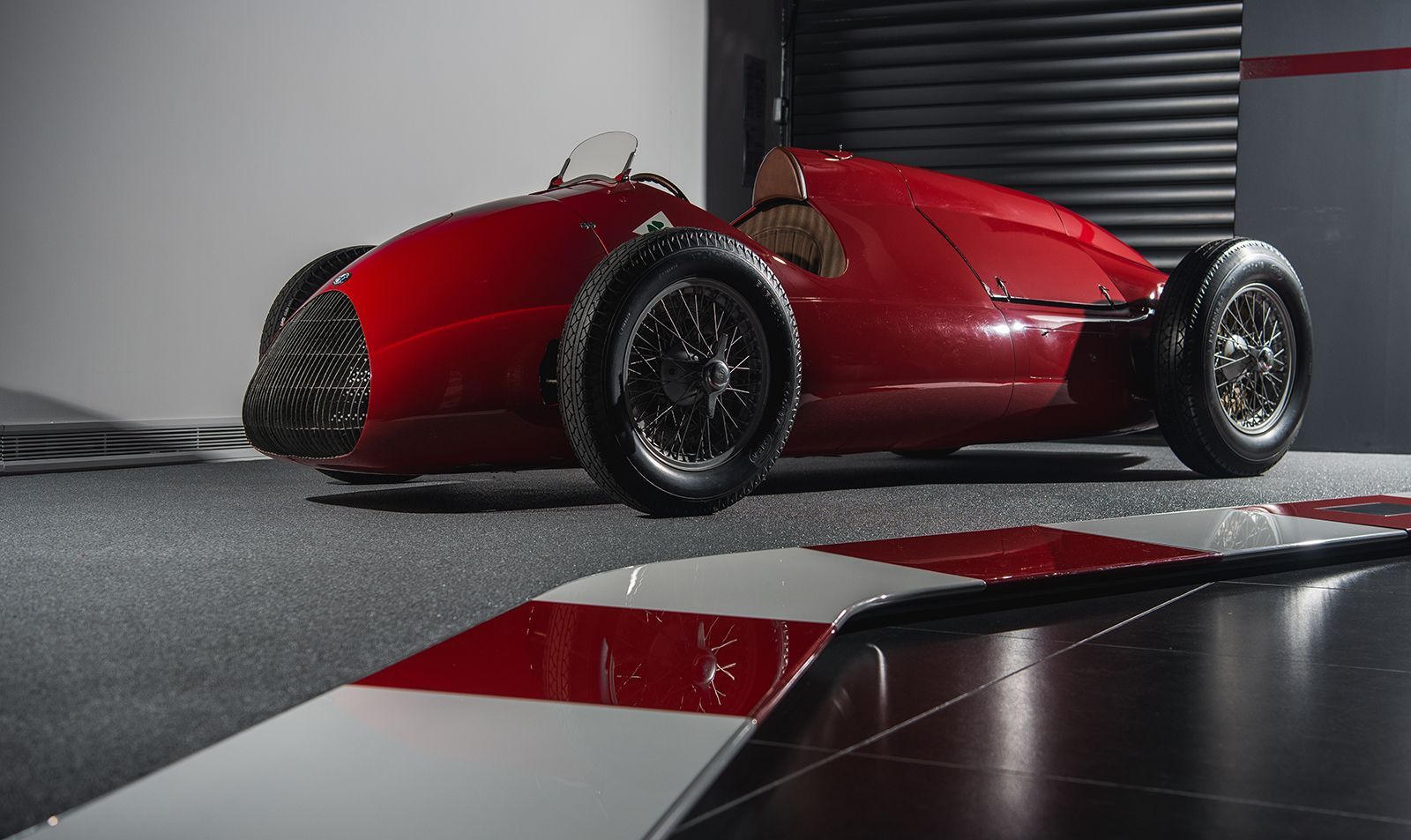 FCA was heavily involved in the development of the common rail diesel engine which, compared to the older direct injection technology, deliver more power while consuming less fuel and producing lower emissions. They are also quieter.
Most diesel-powered vehicles available today use common rail technology, and in 1997 the Alfa Romeo 156 was the first production car to be offered with it.
Fiat was again at the forefront of engine technology just over a decade later when, at the 2011 International Engine of the Year Awards, its 0.9-litre TwinAir won Best Engine Under 1.0-Litre, Best New Engine, Best Green Engine and International Engine of the Year.
Dean Slavnich, editor of Engine Technology International and co-chairman of the International Engine of the Year Awards, called the TwinAir one of the "all-time great engines".
Compared to larger engines with the same power output, TwinAir offers significantly improved fuel economy and emits about 30% less CO2.
This saw it lead the trend to offer smaller engines, and they are now available in a variety of FCA vehicles in turbocharged and naturally-aspirated variants.
The latest generation of Alfa Romeo models is again setting standards for the industry, with the new Giulia and Stelvio leading their sectors for safety.
Both scored the maximum five stars on the Euro NCAP test and also recorded the highest adult occupant protection ratings ever achieved, despite the introduction of a more stringent rating system in 2015: Giulia scored 98% and Stelvio 97%.
They each achieved these outstanding results on the basis of two key elements: firstly the adoption of a wide range of innovative safety systems, and secondly, the structural efficiency of its light and rigid bodyshell which makes extensive use of robust, lightweight, materials such as carbon fibre, aluminium and aluminium composite.
Both are based on the 'Giorgio' platform architecture.
"Motorsport means safety, speed and technology. If you are able to reach the best in it, you are able to use the same technology in production"
Lorenzo Ardizio, Alfa Romeo Museum curator
In keeping with Alfa Romeo tradition, both feature a host of technical innovations which benefit the driving experience and vehicle safety, the most significant being the Integrated Brake
System which significantly reduces braking distance. This sees the Giulia brake from 62mph to a standstill in just 38m (32m for the Quadrifoglio version).
In addition, both model ranges feature a host of safety systems as standard, including forward collision warning (FCW) and autonomous emergency brake (AEB) with pedestrian detection.
This sees a radar sensor and camera built into the windscreen working together to constantly monitor the presence of obstacles or vehicles in the car's trajectory and warn the driver of the risk of imminent collision.
In the event of the driver failing to react in time, the system automatically applies the brakes to avoid an impact or reduce its severity.
Thanks to the pedestrian recognition function, the AEB is also capable of stopping the car autonomously at speeds of up to 60km/h (37.3mph), by interpreting the information from the radar and camera.
Other standard equipment also includes lane departure warning (LDW) and blind spot monitoring (with rear cross-path detection available as an option), which uses sensors to monitor the area around the car and assist the driver when overtaking, changing lane or exiting car parks by monitoring any cars that may be approaching.
These advances help FCA Group provide a compelling blend of heritage and cutting-edge technology in vehicles which will help run more efficient, safer fleets.
Three FCA Group cars which changed automobile history
Willys Jeep MB
The tough, simple Willys Jeep MB became the GI's best friend in World War II. One vehicle was even awarded a 'Purple Heart' military decoration and sent home.
General George C Marshall, US Army Chief of Staff during that conflict, described the Jeep Brand 4x4 as: "America's greatest contribution to modern warfare".
The MB started a revolution in the use of small military motor vehicles in the US Army. 
The all-purpose MB was amazingly versatile, and could be fitted with .30 or .50 calibre machine guns for combat. It was also widely modified for long-range desert patrol, snow ploughing, telephone cable laying, saw milling, as fire-fighting pumpers, field ambulances, tractors and, with suitable wheels, could even run on rail tracks.
Alfa Romeo 33 Stradale
Just 18 examples of the Alfa Romeo 33 Stradale were made between 1967 and 1969, and at that time it was the most expensive car on sale to the public.
Based on the Autodelta Alfa Romeo Tipo 33 racing car, it was built by Alfa Romeo to make some of its racing technology available to the public.
"It was an incredible car because it was a race car you could actually drive on the road," says Lorenzo Ardizio, curator of the Alfa Romeo Museum.
"It is now considered one of the masterpieces of GTs from the 1960s."
Fiat 500
Fiat's iconic 500, which celebrated its 60th birthday last year, has joined the permanent collection of the MoMA (the Museum of Modern Art in New York).
"While the Fiat 500 has unquestionably left its mark on automotive history, it is equally true that it has never been just a car," says Olivier Francois, head of Fiat Brand and chief marketing officer FCA. 
"In its 60-year history, the 500 has transcended its material manifestation to enter the collective imagination and become an icon."
Martino Stierli, the Philip Johnson chief curator of architecture and design at MoMA, adds: "The Fiat 500 is an icon of automotive history that fundamentally altered car design and production."