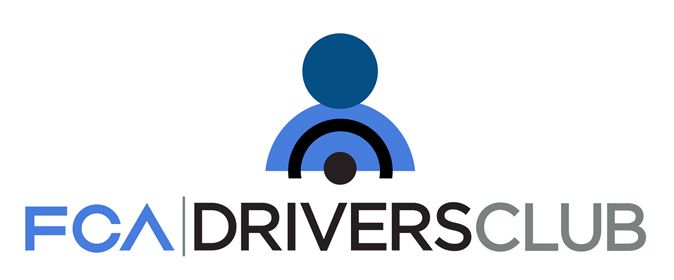 FOCUS ON: FIAT PROFESSIONAL
Weight of expectation sits easy with the Doblò 
Year after year this multi-award-winner answers calls of professional customers
The multi-award-winning Fiat Professional Doblò Cargo is now in its fourth generation. It has gained numerous accolades during its life, thanks to its durability, value and stand-out features that make it an essential part of almost any business.
It won Small Van of the Year at the Commercial Fleet Awards 2015, Light Van of the Year at the 2016 and 2017 What Van? Awards, was VansA2Z Light Van of the Year 2016, and was voted Best Small Van in the 2016 Van Fleet World honours.
"With a payload of up to one tonne and a load volume of up to 5.4 cu m, the Doblò Cargo has impressive carrying capacity, both in terms of weight and size," says Martina Lesna, product manager for Doblò Cargo. "Doblò ensures the best handling and driving comfort in its class, thanks especially to the bi-link independent rear suspension which is exclusive to the segment and makes the vehicle ideal for fleet and commercial use.
"Furthermore,Doblò Cargo is available in four body styles (Cargo, Combi, WorkUp and platform cab), two height variants and two different wheelbases."
 The engine range comprises three diesel engines – 1.3-litre MultiJet II (95hp), 1.6-litre MultiJet II (105 and 120hp) – and the1.4-litre 95 MPI petrol variant (95hp). 
The range has been enhanced with the new EcoJet version, to cut fuel consumption by up to 15% and reduce running costs further.
Case study: A-Plant
---
Shaun Winstanley, transport director for A-Plant, is responsible for around 1,300 LCVs, as well as the rest of the company's hire fleet.It currently has more than 200 Fiat Professional vehicles in its fleet with a further 25 in build, and hopes to increase the brand's presence further.
"We've offered the Doblò on our fleet for about 10 years. It's a capable van and it performs very well for our customers," says Winstanley. "There is also a great level of expertise among the van specialist dealer network, which is one of the things that makes it easier to use Fiat Professional."
The Doblò has sold 1.6 million units worldwide since its launch in 2000, and, like all vans in the Fiat Professional range, is available in a number of ready-converted formats as part of the Built For Business programme.
"Fiat Professional is capable of responding to all professional needs by covering 97% of the market. In conjunction with the newly refreshed line-up, our brand offers a body-flexible range of vehicles suitable for a wide range of conversions," adds Lesna.
"All our convertible products have specific bodybuilder connection points, for electrical and body interface. We have a specific Bodybuilder Portal, where we supply CAD drawings and type-approval documentation. And we have a dedicated conversion team at our UK headquarters with bodybuilder experience.
"We focus utmost attention on the 'specialities', such as people transport and vehicle conversion. This sector includes shuttles, assisted mobility, mobile workshops, vehicles with cargo beds, vehicles insulated or fitted with cold storage compartments, motorhomes for leisure time and public administration vehicles.
"Any professional activity or mobility need can be satisfied by Fiat Professional vehicle conversions, as demonstrated by our collaboration with the major European outfitters."
She adds that as well as new products, Fiat Professional is also evolving by expanding the commercial sales force and the dealership network, boosting service quality and accessing new markets with made-to-measure products.
"This means having the right models available, and above all having them available in the right segments – those which represents the largest slice of the sales mix," she says.
Customers can also access a wide range of Mopar products, the reference brand for services, customer care, original parts and accessories for FCA Group brands. 
 "They are all very high quality products that can be selected both when buying a vehicle, or later to customise it with services and exclusive accessories," says Lesna.
Case study: SHB Hire Ltd
---
Jim Bullock is LCV procurement manager for SHB vehicle hire which has a fleet of more than 16,500 vehicles, ranging from cars, standard and specialist LCVs and HGVs to golf buggies and ATVs.
The company includes a range of Fiat Professional vehicles on its hire fleet, with models such as the Doblò Cargo in demand from its customers. "We have a number of customers who require the substantial cargo volume from the XL model, as well as those who require a tonne payload from a van this size," says Bullock.
"We also get a good service from the manufacturer, who is always helpful in trying to find the right product that would best suit the requirements of our customers."
Fiat Professional vehicles are equipped with the latest technology, which is able to communicate simply with any fleet management software.
The new Gateway device on Ducato and Doblò vehicles provides business fleet management systems with up to 72 different types of vehicle data including mileage, fuel consumption, brake-pad wear and diesel particulate filter (DPF) levels.
It is also capable of displaying dynamic status figures such as speed and engine rpm and, when connected to an FMS device (such as UMTS modules or a GPS), fleet managers can monitor all of their vehicles' most important data in real time.
The Fiat Professional brand has collected awards in its own right in recent years, recognising its ability as a fleet supplier, and products such as the Doblò Cargo are only part of the story.
Fiat Professional serves some of the major fleet customers in the UK and Lesna says volumes are increasing year-on-year. 
"The brand provides the same level of high-quality service to fleets of all sizes," she adds. "Fiat Professional offers advice and guidance for new companies who are just beginning to grow their fleets, while also responding to the needs of established national organisations with much larger fleets.
"Fiat Professional is perfectly equipped to support the largest and busiest fleets in the UK. With its extensive vehicle range, best-in-class running costs and dedication to providing the highest levels of customer support, Fiat Professional is capable of providing a comprehensive service to the largest and most demanding fleets."
It has a dedicated fleet area managers team to look after small-to-medium enterprises (SMEs) and a corporate area managers team responsible for larger fleet customers. A dedicated team of five aftersales fleet managers – two field-based – also support Fiat Professional's large corporate customers.
It perhaps is not surprising that vehicles such as the Doblò Cargo remain popular, given the level of back-up and support available from the Fiat Professional brand.
But Lesna believes it is the van's capability that should not be underestimated.
"Doblò Cargo offers the biggest range of its segment, spanning from vans to special vehicles and conversions for specific uses," she says. "Thanks to its versatility, Doblò keeps on winning awards from the most prestigious magazines."