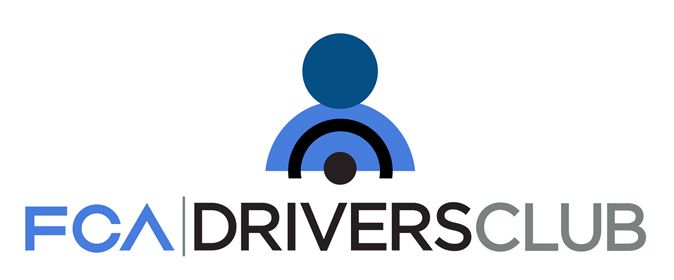 FOCUS ON: FIAT 500 FAMILY
Ageless classic keeps evolving with the times
With a heritage of more than 60 years, the Fiat 500 has become an icon in the automotive world. Instantly recognisable and with a history of innovation, the 500 revolutionised small cars when it was introduced in 1957 and has a legacy that lives on in the current Fiat 500 family. Here we look at the family members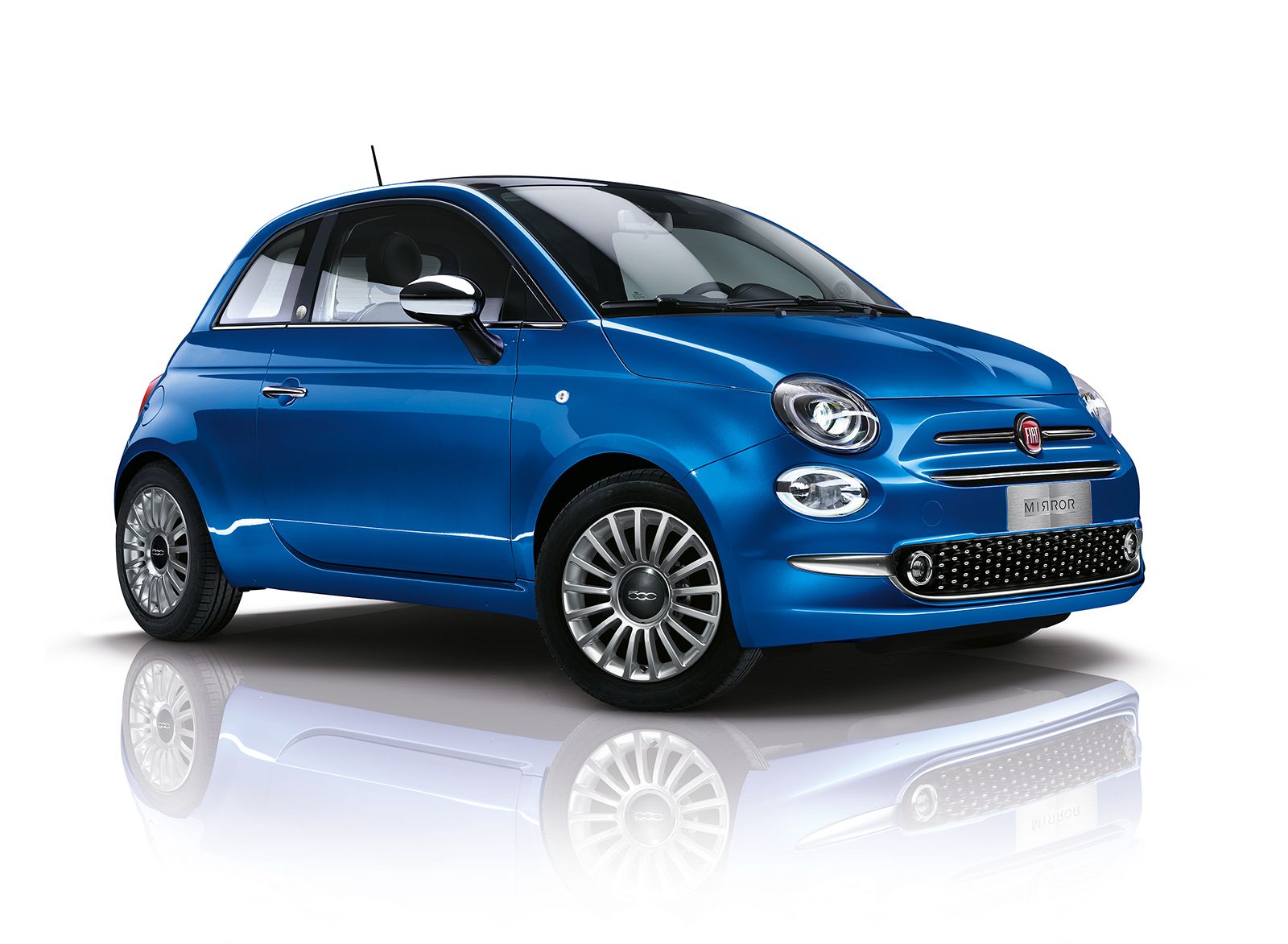 Fiat 500
The latest Fiat 500 builds on the legend established by the original model, perfectly adapted for life in modern towns and cities as well as taking motorway trips in its stride.
A city car with a true premium feel, the 500's cheeky styling combined with elegant details, such as LED daytime running lights, smart chrome trim and striking alloy wheels, gives it real driver appeal.
There is a choice of 13 exterior colours and 14 alloy wheel designs, adding to its versatility and user-chooser appeal. 
While the exterior pays homage to the original, the interior design continues the same simple elegance with a technology-driven focus.
The Lounge version is equipped with the Uconnect five-inch Radio LIVE touchscreen unit complete with Bluetooth hands-free calling and music streaming; voice recognition and an SMS reader for reading text messages received on compatible smartphones.
The unit is not only easy to read and intuitive to use, it streamlines connectivity and functionality with steering wheel remote controls and USB/aux-in ports on all models.
Uconnect LIVE can also be used to access eco:Drive, the award-winning driving style app which assists drivers to improve fuel consumption up to 16% by providing driving tips in real time.
The Fiat 500 is powered by a range of environmentally-friendly engines combined with five- and six-speed manual gearboxes or a Dualogic electronic-shifting transmission dependent on the model.
The TwinAir 0.9 85PS has an official fuel consumption figure of 74.3mpg on the combined cycle with CO2 emissions of 90g/km (74.3mpg and 88g/km with the Dualogic transmission). These remarkable figures not only have positive environmental implications but also help reduce operating costs. The 1.2-litre 69PS has a combined fuel efficiency figure of 60.1mpg and CO2 emissions of 110g/km (62.8mpg and 105g/km with Dualogic) while the top-of-the-range TwinAir 0.9 105PS manages 67.3mpg with emissions of 99g/km. Figures are identical for convertible 500C models.
Standard equipment across the range includes seven airbags, remote central locking, electric front windows and electric mirrors.
An electric convertible roof with heated glass rear screen is standard on all 500C models.
---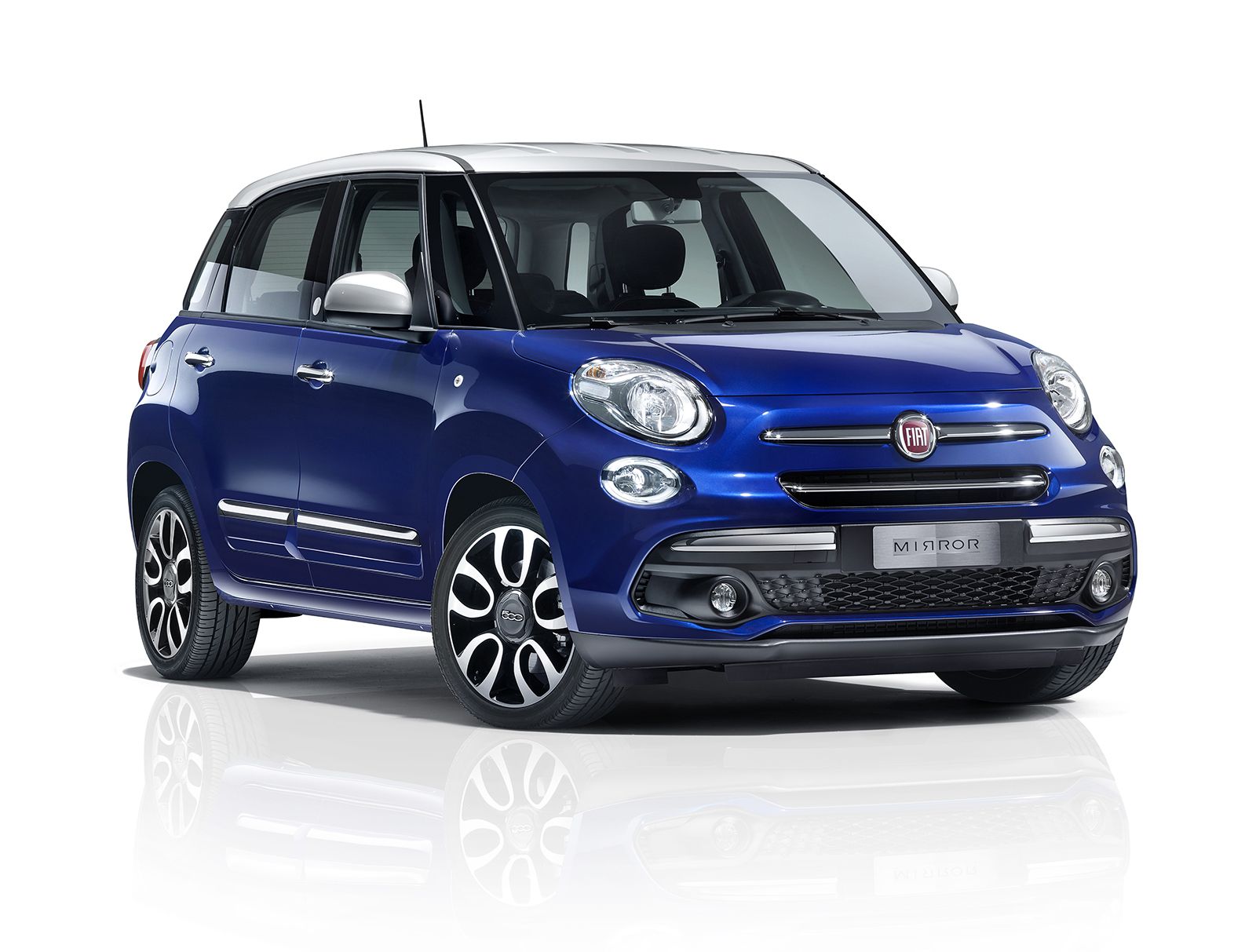 Fiat 500L
For those who need more space and practicality, the 500L fulfils that role perfectly. Having just surpassed production of half a million units its a popular choice.
The exterior style reflects all the distinctive elements that have characterised the 500 throughout its history, with further styling elements that signal the strength and robustness of the 500L.
The Fiat 500L is available in 11 pastel or metallic colours and with five types of roof: body-coloured, gloss black or white, or matt black or grey, giving customers a choice of 44 colour combinations.
Updated for 2018, the Fiat 500L interior is completely new, starting with an upgraded dashboard to give a more high-tech, iconic look.
The passenger compartment offers comfort, convenience, versatility and is filled with light, while being rich in distinctive 500 touches, such as the bright '500' signature on the dashboard.
The combination of new steering wheel and dashboard improves the visibility of the instrument cluster, which is further enhanced by white backlighting. The driver also benefits from an innovative TFT colour digital display, with a full set of useful information.
The 500L displays an innovative wraparound glazing concept to improve its now class-leading visibility and ease of parking, thanks to its glazed A-pillar. Available as a fixed panel or electrically opening, the 1.5sq m optional panoramic glass roof of the Fiat 500L means occupants can enjoy a light, bright passenger compartment.
The Fiat 500L is available with three distinctive identities: Urban, Cross and Wagon.
The more adventurous character of the Fiat 500L is represented by the Cross version, which has a crossover look, two-colour diamond-finish 17-inch alloy wheels and a bold grille to give it a sporty appearance. It has crossover substance, as well as looks, with ground clearance raised by 25mm.  
The new Fiat 500L can feature Apple CarPlay. Thanks to the main apps and functions developed specifically for CarPlay on the Fiat 500L touchscreen, you can get traffic bulletins, make phone calls, send and receive text messages and listen to music without taking your attention off the road. With Siri, you can use voice commands to manage the main functions of your smartphone, or use the touchscreen or steering wheel-mounted controls.
The new Fiat 500L can feature Android Auto™ which simplifies access to your content and apps without putting your safety at risk. Apps will appear on the screen of the Fiat 500L, thanks to the simple, intuitive interface, organised into easy-to-read pages.
With Google Maps, you get traffic bulletins and a whole lot more in real time, and you can make calls and send and receive messages without taking your hands off the wheel.
The metropolitan soul of the Fiat 500L finds expression in the Urban version, available in Pop Star and Lounge trim levels.
The Wagon, available in a seven-seat configuration, is ideal for combining spaciousness and versatility with the distinctive 500 style. Available in Pop Star or Lounge trim, the new Fiat 500L Wagon is the most compact seven-seater on the market at 4.38m long.
The engines most suited for the specific needs of customers were picked for the different identities of the model. The petrol engine line-up includes the 1.4-litre 16V, delivering 95PS, and the 1.4-litre 16V T-Jet, delivering 120PS. The offering is completed by two diesel engines: the 95PS 1.3-litre MultiJet, also available with Dualogic transmission, and the 120PS 1.6-litre MultiJet.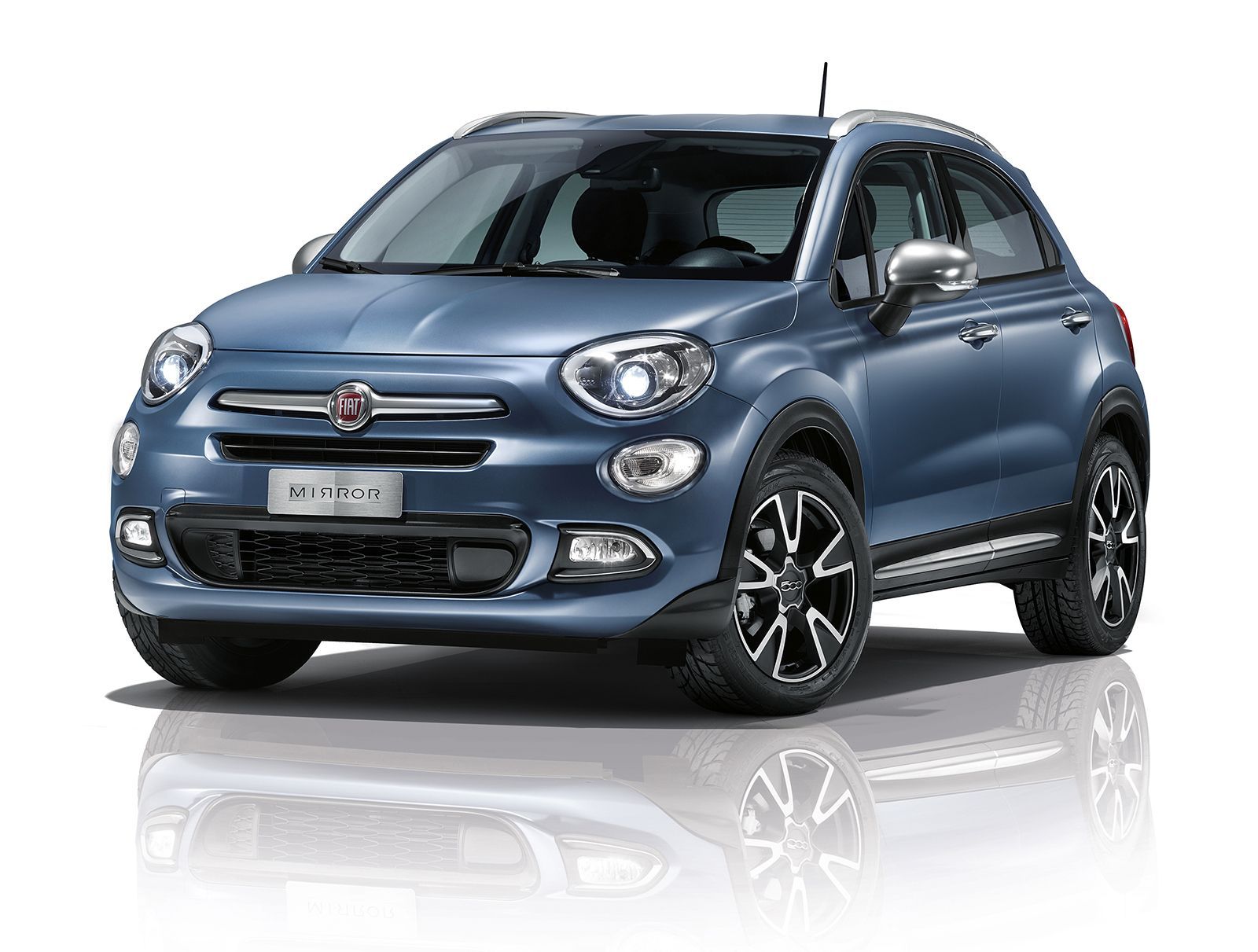 Fiat 500X
The 500X is equally at home in urban environments and off the beaten track. The 'crossover' in the 500 family, it has two distinct personalities, with a 500X to suit a variety of needs and tastes.
One is designed to appeal to those with a fun-loving, spirited, metropolitan outlook available in Pop and Pop Star trim levels, and another, more rugged version has been designed with stylish, active adventures in mind available in Cross Plus specification.
Clearly a member of the 500 family in its styling, the 500X has been designed to offer a spacious and flexible family car interior.
The large 350-litre luggage compartment can be extended to accommodate all manner of loads using the Fold&Tumble rear seats and the fold-flat front passenger seat.
Front seats offer comfort and adjustability with wraparound bolstering and perfectly-aligned arm rests in the centre console and door trims to aid relaxed cruising.
Like others in the 500 range, Uconnect systems are offered, which feature Bluetooth phone and music streaming connectivity. 
The seven-inch Uconnect unit with DAB radio is operated via the touchscreen, steering wheel remote controls and voice commands and features can be upgraded with TomTom 3D navigation with voice commands, real-time traffic updates and re-routing and guidance prompts in the instrument cluster display. Safety cameras alerts, TomTom Search&Go local search service and real-time weather forecasts are also available.
Front-wheel drive, petrol-powered models are either equipped with a 110PS 1.6-litre E-torQ engine with a five-speed manual gearbox or a 140PS 1.4-litre Turbo MultiAir II petrol engine with either a six-speed manual gearbox or a six-speed twin-clutch transmission. The all-wheel drive petrol model, which is equipped with a nine-speed automatic transmission as standard, is powered by a 170PS, 1.4-litre Turbo MultiAir II engine.
The front-wheel drive diesel range comprises the 120PS 1.6-litre MultiJet II turbo diesel equipped with a six-speed manual gearbox. The four-wheel drive diesel option is the 140PS 2.0-litre MultiJet II turbo diesel, available with a six-speed manual or nine-speed automatic transmission.
Mirror edition
The new Fiat 500 Mirror family offers all the advantages of connected and safe driving thanks to the fitment of Uconnect LINK technology, which is Apple CarPlay-ready and compatible with Android Auto as standard.
The Fiat 500 Mirror special edition is based on the Lounge trim and is available as a convertible or hatchback. This new version adds chrome mirror caps and 16-inch alloy wheels to the exterior as well as a seven-inch TFT instrument cluster and exclusive black upholstery with white details to the interior. The 500 Mirror is available exclusively in combination with the 1.2 69PS petrol engine.
The Fiat 500X Mirror builds on the Pop Star trim but comes with satin chrome details, 'Mirror' badge on the pillar, 17-inch matte black alloy wheels and bi-xenon headlights. Blue Jeans matte paint is available as an exclusive option on 500X Mirror along with satin chrome roofbars. As standard, the exclusive matte Blue Jeans colour extends to the dashboard fascia and seat upholstery, with blue stitching accents. The 500X Mirror is available with the 1.6 E-Torq 110PS petrol and 1.4 MultiAir 140PS petrol engine, also available with DCT automatic transmission.
Characteristic chrome details, chrome mirror caps, a Mirror badge on the pillar and fog lights are all standard on the 500L Mirror in addition to the Pop Star specification. The new bi-colour Venezia blue paintwork and grey roof is exclusively available as an option, adding grey mirror caps. The Fiat 500L Mirror engine line-up features the 1.4 95PS petrol and the 1.4 T-Jet 120PS.