FLEET EXPERT ADVICE
---
Removing the grey areas from 'grey fleet'
Put a robust policy in place or maybe PCH can provide a suitable alternative
Companies can allow employees to drive their own cars for work, but there are some risks involved and even potential prosecution if so-called 'grey fleet' drivers are left unmanaged.
The term 'grey fleet' refers to all vehicles that get used for work purposes that are not owned, leased or run by the employers. They're usually the employees' own private cars and, according to industry figures, approximately 14 million drivers use their own vehicles for work in the UK.
If something happens to a driver while driving on business, even if in their own car, the company could still be liable for prosecution if, for example, the company hasn't checked for things such as whether it is insured for business use or if it is roadworthy.
Costs and risks can be controlled and reduced by implementing a grey fleet policy, covering drivers and vehicles, as well as providing staff with alternatives for business travel.
01
How many grey fleet drivers do you have?
The first step is to figure out how many of your staff are using their own cars for business use.
Once you have determined who is driving on work trips, how many miles they are doing and how are they claiming for fuel, a plan can be formulated to decide what to do next.
It's also worth digging a little deeper to find out why those drivers have chosen to use their own car. Is it because they are unaware of alternative solutions like public transport? Is it because of a generous mileage allowance that has become a handy money-making scheme? Are the mileage claims accurate? Do some checks to ensure the mileage claimed is accurate.
Journey patterns and mileage can be collected automatically by using telematics such as the Mopar connect system that's available across the FCA range, or a mobile phone app. This will help figure out if an employee is doing long single trips or lots of short journeys.
02
Journey hierarchy
Once the type and length of journeys have been determined, you can then put in place appropriate alternative measures.
Unnecessary travel should be avoided and all travel should be approved in advance by the appropriate manager, who will check whether travel by grey fleet is the best option or not.
One of the issues with grey fleet is that it is very easy for an employee to hop in their car and go, with little recourse except when the expense claims come in later. Perhaps, if your grey fleet costs are especially high, it might well be worth investing in a pool car, joining a car club or looking at daily rental, where you can much more carefully manage usage and costs.
03
Check your drivers
Fleets need to have a drivers' handbook in place that spells out exactly what is required of them. Every employee should read it and there should be a record of them agreeing to adhere by its principles. It's not legally binding, but if anything happens, it will demonstrate to the authorities you have put a process in place.
While a handbook can be a quite extensive document, there are many versions online that can be easily adapted. There are a few basic demands of grey fleet drivers that all handbooks should contain:
That they have a valid driving licence and report all offences.
They have insurance which covers driving for business (evidence of this should be supplied to you).
They are fit to drive, which includes eyesight and have no undeclared health conditions which could affect their safety on the road.
That they will abide by the rules of the road.
That their car is in roadworthy condition at all times, and has up-to-date VED (vehicle excise duty), MOT and other relevant certification.
They understand what to do in the case of an accident (you may need to spell out what processes and communication you expect to happen).
Fleets should look at whether employing a licence-checking company might make sense in order to keep on top of things and to make sure no drivers have been banned from driving and haven't informed the company.
04
Ensure vehicles are fit for purpose
One of the biggest problems with grey fleet is that the majority of vehicles will be older, likely in poorer condition, more polluting and won't be fitted with the latest safety systems.
According to the British Vehicle Rental and Leasing Association (BVRLA), the average grey fleet vehicle is more than eight years old, which is nearly three times the age of the average company car.
These older vehicles will be less economical too, so drivers will be using more for fuel and will be looking to recoup the cost of it from the company.
Another major concern is a lack of visibility on how grey fleet vehicles are being maintained.
This can be countered with a grey fleet policy that puts some minimum standards in place for areas like a vehicle age limit, document evidence for servicing and MOTs, tyre tread depth checks and evidence of breakdown cover.
05
Find an alternative solution with PCH
After a thorough review of your grey fleet there may be alternative solutions to consider and one many businesses are considering is personal contract hire (PCH).
Sebastiano Fedrigo, managing director of Leasys UK, FCA Group's all-makes leasing division, said businesses are increasingly looking to move away from grey fleet to get drivers into newer vehicles that are safer and have lower emissions.
Another bonus for PCH drivers is they don't need to worry about the resale value of their car, as this will be handled by the leasing company that takes the vehicle back at the end of the contract.
Leasys UK offers minimum contract terms of 18 months and is looking to offering more flexible PCH products in the future.
Fedrigo said: "PCH is gaining momentum in the fleet market with a 19% increase across the market year-on-year. Leasys UK is tracking ahead of the market with growth of 24%."
This is because PCH offers fixed-cost motoring, which can include maintenance for a monthly fee, for drivers that are not interested in owning the vehicle at the end of the contract.
Fedrigo said: "There is an increasing number of employees that are taking the cash option and PCH is great because it's a flexible offering with no hidden costs. We are also looking at offering affinity discount schemes to grey fleet drivers at a business to help them get into a newer model at a really competitive price."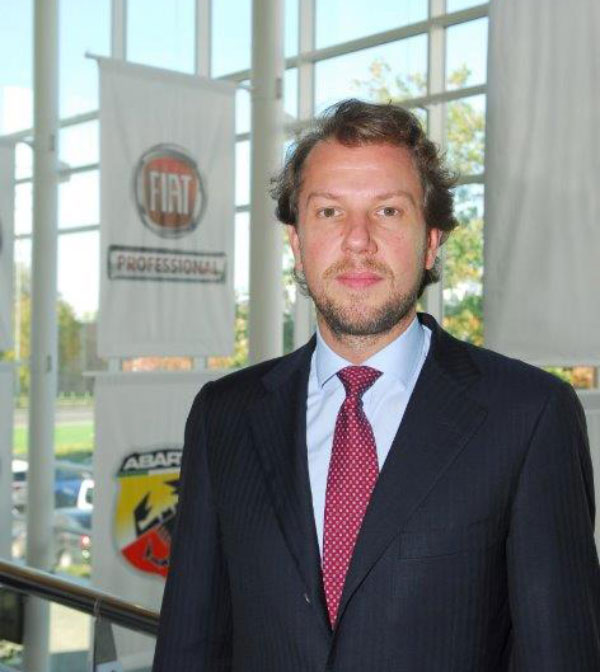 "PCH offers fixed-cost motoring, which can include maintenance for a monthly fee, for drivers that are not interested in owning the vehicle at the end of the contract"